News
NTA, StarTimes unable to account for N200m made in Nigeria -Senate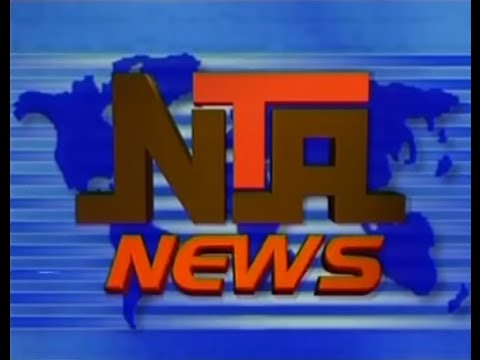 The Senate has said the Nigerian Television Authority (NTA) and joint venture partners, StarTimes, are unable to account for N200 billion earned in Nigeria in 2008.
This was revealed by the Senate Joint Committee on Finance and National Planning chaired by Senator Olamilekan Adeola (APC-Lagos West) on Tuesday.
The NTA had entered into a partnership with Beijing Star Group, a Chinese media firm, in 2008.
The Senate, using the audited report of the Auditor-General of the Federation, revealed that the NTA/StarTimes JV made $36.1 million (about N11 billion) in 2018 against earlier claims by NTA that the business had not made any profit in 12 years.
The committee accused NTA/StarTimes of submitting false records to back up claims the business had spent N19 billion in 2018, leaving a shortfall of N8 billion in 2018 to justify earlier claims that the business was not profitable.
Adeola said NTA officials kept the account to the JV in dollars to make it easier to siphon the profits abroad.
"So that we can look at everything relating to this transactions because from the last record we are able to gather over N200bn was generated because only two years alone accounted for about N30bn.
"N13bn in 2018 and about N11bn in 2019, this is almost N30bn and another $90m. By the time you now take it from 2008, that will come to about N100bn that was missing," the senator said.
The committee also asked Yakubu Ibn Mohammed, Director-General of NTA, to order Maxwell Loko, Managing Director of NTA TV Enterprises, and two other senior management workers to step aside to allow a thorough investigation into the finances of the company.
"They should be asked to step aside with immediate effect. The revenue accruing to you was $46.4 million. And N14.2 billion in 2019," Adeola said.
"And a clear loss of $4.8 million and in N1.4 billion naira. You said your cost of sales was $31.7 million.
"And administrative expenses of $19.5 million, that is N5.9 billion."
Loko had told the committee that the Nigerian Broadcasting Corporation (NBC) had introduced StarTimes to the NTA in 2009 during the Africast in Abuja.
He added that the company had paid the NBC N500 million as licence fee from August 2011 to 2016.