News
Okorocha's days back in Heartland as "Hurricane Ezekwem" sweeps out GM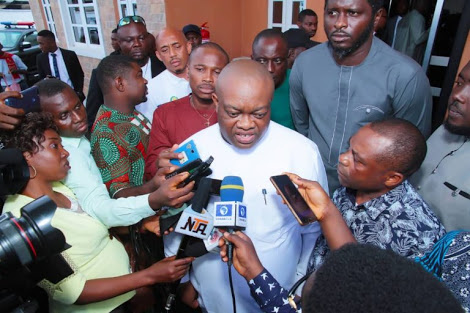 By George Aluo
The incessant political crisis that rocked Heartland FC of Owerri under the government of Rochas Okorocha is back with the casualty being the club's General Manager, Chukwudi Ifeanyi.
Ifeanyi who was named GM by Emeka Ihedioha in June was yesterday shown the exit door with the Imo state government in a letter confirming his sack referring him as "erstwhile General Manager."
The Imo government letter which was addressed to the LMC chairman in Abuja, stated in part:"…Mr Chukwudi Ifeanyi the erstwhile General Manager of Heartland Football Club, Owerri …stands disengaged from representing the club. Further dealings with the club should be directed to the Board of Heartland Football Club." The Imo state government letter was signed by Secretary to Government, Uche Onyeaguocha.
It would be noted that Ihedioha had after appointing Ifeanyi as GM gone ahead to name a board for the club with the state PDP chairman, Barrister Babatunde Ezekwem as its chairman.
The board had since after its inauguration taken over the day to day running of the club, a situation which analysts predicted would lead to a face off with the club's management.
The Heartland board has in fact also sent strong signals that it would also not take instructions from the chairman of the state Sports Commission, Fan Ndubuoke in spite of the fact that Heartland FC is a parastatal under the commission.
Ndubuoke a fortnight ago called a meeting of all stakeholders in sports which the Heartland FC management and board shunned.
A competent source disclosed that those in Heartland felt it was an insult for a "small fry" in sports to summon them to a meeting.
Newstap.com.ng reliably gathered that Heartland board has direct access to the governor who from all indications has opted to thread softly on the matter in a bid not to hurt those he rode on their back to power.
It would be noted that Heartland FC was turn apart in the days of Okorocha when the then deputy Speaker and the club chairman fought for the soul of the club. The fall out was Heartland going on relegation.
With the league yet to kick off, signals coming out of the club show that Heartland may return to "Egypt".