Sports
Okpekpe race organisers hail Edo Govt, Sponsors, Officials and Athletes on historic race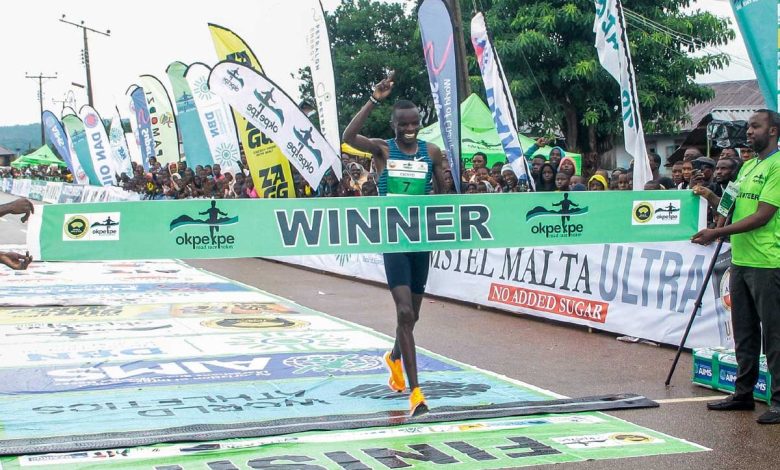 Organisers of last Saturday's ninth Okpekpe International 10km road race says the successful organisation of the first World Athletics Gold Label 10km road race in Nigeria would not have been possible without its sponsors, the athletes, officiating officials and the good people of Okpekpe town.
Race promoter, Mike Itemuagbor, says the Edo State Government headed by His Excellency, Governor Godwin Obaseki and the good people of the state, especially the indigenes of the host community, Okpekpe deserve praise for their contribution towards the success of the race in spite of the early morning rain.
'The Edo state government has always been there for us by providing the enabling environment for the race to grow from the first World Athletics bronze label race in Nigeria to the first gold label 10km race today,' said Itemuagbor.
He also thanked the race sponsors and partners who have sustained the historic race over the years.
'We are grateful for the support Nigeria's pioneer and largest brewing firm, Nigerian Breweries Plc gave the race through two of its quality malt and energy drinks, Amstel Malta, the drink for the youthful person who lives an active lifestyle and needs to replenish lost energy and Zagg energy malt drink.
'We are also delighted to have Petralon Energy Limited on board as our CSR partner. Petralon added spice to the race by sponsoring 100 Ora youths to the
race.
Itemuagbor is delighted that Development Bank of Nigeria set up to alleviate financing constraints faced by Micro, Small and Medium Scale Enterprises (MSMEs) is also on board as the race's official bank.
The race promoter is appreciative of the support from Dan Oil and Petrochemicals as well as that of Supersport and African Independent Television, AIT, who provided the live telecast of the race to millions of Nigerians and Africans across the globe.
'We are particularly grateful to the men and women who worked as officials and volunteers and defied the heavy downpour to ensure the race was a success. We say a big thank you.
'We also thank the athletes, both local and international who ran in the first gold label 10km road race on Nigerian soil.'
Itemuagbor is particularly happy the organisers were able to attract two of the top 20 10km runners in the history of the event, Daniel Simiu Ebenyo of Kenya
who set a new 28:28 course record and Yasin Haji, the defending champion from Ethiopia to Okpekpe.
'Ebenyo is the 14th fastest man in the history of the event while Haji is just next to him as the 15th best,' said Itemuagbor.
Kazakhastan's Caroline Chepkoech Kipriu sped to a 32.38 finish to set a new course record on her way to winning the women's title in her debut in the competition.
The title and the course was a befitting birthday present for the Kazakhstani who turned 29 on the eve of the historic race.