Sports
Olympics: IOC extends deal with info tech company till 2024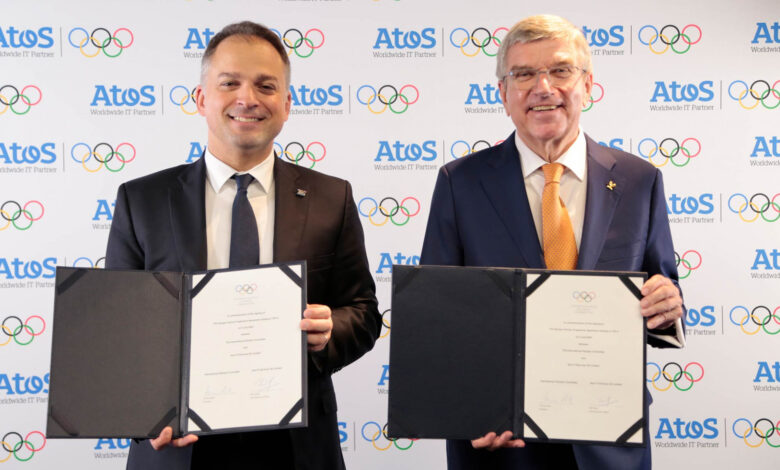 The International Olympic Committee (IOC) has extended its deal with information technology giant Atos until 2024.
It means the extension of a partnership between the organisations which stretches back to 1989.
Atos last renewed its membership of the IOC's flagship The Olympic Partner (TOP) sponsorship programme in 2014, when the French-based firm penned a six-year deal.
The new agreement will cover IT infrastructure for the Beijing 2022 Winter Olympics and the 2024 Summer Games in Paris, where the Atos headquarters are located.
It is a significant announcement for the IOC amid the financial uncertainty caused by the COVID-19 pandemic, which has forced the postponement of this year's Tokyo 2020 Games to 2021.
"In these unprecedented times, the support and confidence of our worldwide partners is now more important than ever," said IOC President Thomas Bach.
"In line with Olympic Agenda 2020, the IOC's strategic roadmap for the future, we are pleased to continue working with Atos, our trusted guide in a period of great digital transformation, to provide the digital backbone and key digital platforms we rely on to run the Games. 
"We are delighted to be able to keep counting on Atos to support the Olympic Movement and to help bring the Olympic values to billions of people across the globe."
Atos became the Olympic Movement's worldwide information technology partner in 2001.
Its headquarters are situated in Bezons, in the north-west of Paris.
Bach has been visiting the French capital and was yesterday received by President Emmanuel Macron.
The pair discussed Paris 2024 as well as the ongoing global health crisis.