Entertainment
On- Air -personality, EOB to be honoured in New Jersey, United States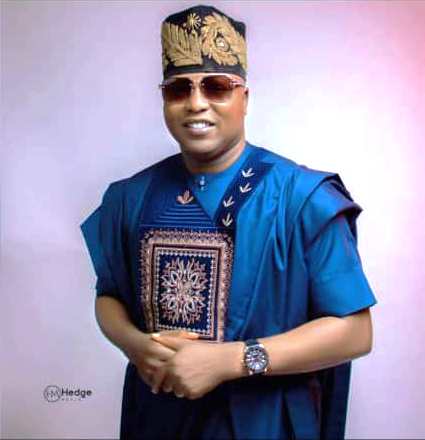 In recognition of his talent and diligence to duty, friends of the popular On-Air-Personality, Enitan Olusegun Bamidele also known as EOB has concluded plans to honour and celebrate him in a grand manner with a lifetime achievement award for his contribution to their spiritual growth.
According to a release issued by the organizers and made available to newsmen, "EOB Friends in conjunction with Luku Jazz Entertainment will be honouring Dr. Enitan Olusegun Bamidele, the Director of Programmes and presenter with Fresh FM, Ibadan, Oyo State on 17th November 2023, at the Springfield Avenue Irvington New Jersey, USA."
US based Fuji Queen; Alhaja Miunat Ajide will be on the bandstand to entertain the guests, while Dr. Sam, Queen Ayangbajumo and Queen Oyinlola will compère the event.
Among the organisers of the topnotch entertainment show are Ope Apara from Dallas Texas, Bunmi Kekereekun from Chicago, Mustapha Buhari from New Jersey, Omolola Winful from Atlanta, Jibola Alonge from New York, Omo-Oba Ojeleye from United Kingdom and Mr. Lawrence from Boston.
The event is also supported by many United States based promotional outfits which includes; WADECO International Promotions, OLANTEC Promotions, Toppy K International, Bisimilahi Promotions and KAFY Entertainment.
The recipient in his remarks expressed profound gratitude to the organizers especially his friends in the United States of America for considering him worthy of the award, saying "I have collected honours everywhere in the world, but it feels different when you get it from your admirers."
"This is my most humble moment and I thank each and every one of you that has contributed to the success of this event, and I want to promise that I won't take this good gesture of yours towards me for granted at all times," said the CEO of Royal Sky Media Academy.