Health
OPM free specialist hospital delivers 549 babies
.Beneficiaries commend ministry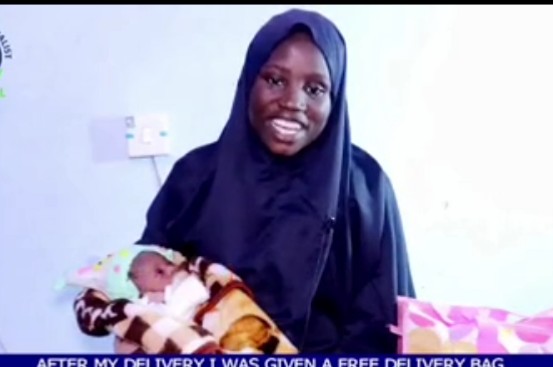 By Olarewaju Agiri
The Port Harcourt center of the free specialist Hospital established by a faith based organization, Omega Power Ministry (OPM), situated at plot 3 Akporo road, Omuahunwo, Aluu Town has within a year of its medical services in Rivers State, delivered 549 babies out of which 19 were twins.
The babies were delivered by 527 mothers according to a statement signed by the OPM public relation officer, Gogo-Ogute Isaiah.
Antenatal records of the hospital made available by the Chief Medical Director of the hospital, Dr. E. W. Ugboma, indicated that 1,179 women were registered within the year under review.                                       
As at Sunday 19th July 2020, 646 pregnant women are still undergoing free antenatal care services, expected to deliver soonest, while further registration of more pregnant mothers to undergo free antenatal care services is still ongoing.
The free medical scheme according to the statement is being financed solely from the church member's tithes and offerings. "We depend solely on member's tithes and offerings to bankroll the administrative cost of the hospital and medical expenses of the beneficiaries", the statement reads in part.
Meanwhile, many beneficiaries have testified to the munificence received from the OPM's free medical scheme in the last one year the well equipped hospital which was the brainchild of the General Overseer of the ministry Apostle Chibuzor Chinyere had been established in Rivers State.
Musa Saratu from Yobe State that is living at Rumukuchi area of Port-Harcourt said "I delivered my baby without paying anything here and I was even served free food with big fish. After my delivery, I was given a free delivery bag that contains all items needed by my baby. If more churches can emulate this kind of gesture Nigeria would have been a better place to live".
She however prayed from the depth of her heart for Allah to bless and reward all workers of OPM Free Hospital abundantly and strengthen the visionary in his missionary work.
Also attesting was a final year student of Anambra State University who is studying Micro-Biology, Chidebem Confidence from Anambra State. She claimed to have gotten pregnant by a man who denied the pregnancy and failed to accept fatherhood of the baby.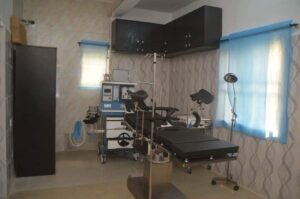 "Some of my friends are advising me to terminate the pregnancy or contact people who could buy the baby from me so that they will foot the bill of the delivery, but I didn't want to do such. I was advised to try OPM hence I sent a message where I narrated my plight to the direct mobile number of Apostle Chinyere, and he thereafter called me back and assured me that the OPM Free Hospital will take care of my delivery.
"Here I am today enjoying the free medical services. The staff here attended to us without any discrimination. I thank this ministry for saving my education because I wouldn't have been able to continue my degree program if I didn't get this favour," Chidebem, 24 enthused.
Mrs. Okechukwu Vivian from Imo State who recently delivered a baby boy through caesarian in her explanations had a very high blood pressure prior to her proposed date of delivery. She had been attending antenatal clinic for the past six month that she registered at the OPM Free Hospital and the nurses admitted her upon discovery and placed her on a proper medical care until she delivered the baby via operations that was done free of charge for her.