Sports
Over 100,000 tickets sold for FIFA U-20 World Cup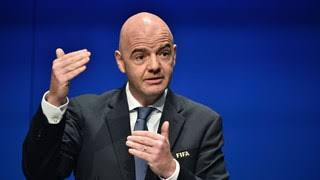 With just over two months to go until the opening match of the FIFA U-20 Word Cup Poland 2019, more than 100,000 tickets have already been sold via the official website FIFA.com/tickets/U20WC.
The most sought-after matches are the final and the three group fixtures of the Polish national team, including the opening on 23 May in Lodz. FIFA encourages all fans to visit FIFA.com/tickets/U20WC and check the traffic light system, which gives an indication of ticket availability per match.
Tickets are available in two categories and start at PLN 10. The full price list is available here.
Fans will be able to print at home, meaning that everyone who has successfully bought tickets on FIFA.com/tickets/U20WC will be able to download and print them from their ticketing account.
Each ticket will include a unique barcode that will be checked and validated at the stadium gate. No tickets will be sold at the stadiums.
The FIFA U-20 World Cup is FIFA's second-oldest competition and the first FIFA tournament to be hosted by Poland. Previous editions of the tournament have featured such global stars as Messi, Maradona, Iniesta, Griezmann, Salah and Piqué.