Politics
Oyo AAC Exco Denies Adopting Folarin, Reiterates Support To Okedara, Party Guber Candidate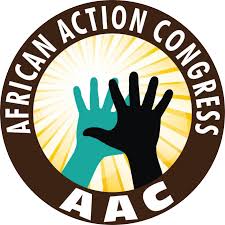 The executives of African Action Congress (AAC), in Oyo State has reiterated its support and commitment to the gubernatorial candidate of the party in the state, Mojeed Okedara while denying throwing support to the governorship candidate of All Progressive Congress Party, Senator Teslim Folarin.
The Chairman of AAC in Oyo State, Comrade Kayode Babayomi issued a statement to counter the actions of some people, led by Rotimi Ogunlana that are pledging support to APC Guber candidate on Tuesday under the guise that he's the party Chairman of AAC.
Comrade Babayomi described the action of Ogunlana as criminal saying "he has ceased to be a member of AAC since 31st of January 2022, when he had resigned from the party and proceeded in his political business career by joining the Labour Party in this same year".
"We the executives of African Action Congress in Oyo State are solidly behind our candidate for the governorship election, Champion Mojeed Okedara and we are sure of his victory come this Saturday 11th of March because of his extraordinary plans and fantastic manifestoes to turn Oyo State for better place for the good people", Babayomi noted in his statement.
Speaking in the same vein, the party secretary, Olalekan Adisa also added that "former AAC chairman, Mr. Rotimi Ogunlana, submitted his resignation letter on 31st of January 2022, and subsequently proceeded in his political business career by joining the Labour Party in this same year. We are waiting to hear the reason why he has now suddenly left the Labour Party and is now describing himself as a bonafide member of AAC.
"Is he not ready to labour in vain or the party didn't meet his monetary expectations? Our party (AAC) under the State Chairmanship of Comr. Kayode Babayomi and our Gubernatorial Candidate, Champion Kehinde Okedara, are determined to rescue the people of Oyo State from mediocrity and non performance by upholding the core ideas of this revolutionary party in the process of taking this country back from political jobbers that are making life difficult for the people".