Politics
Oyo Guber Race: Otunba Abimbola Davis Congratulates Gov Makinde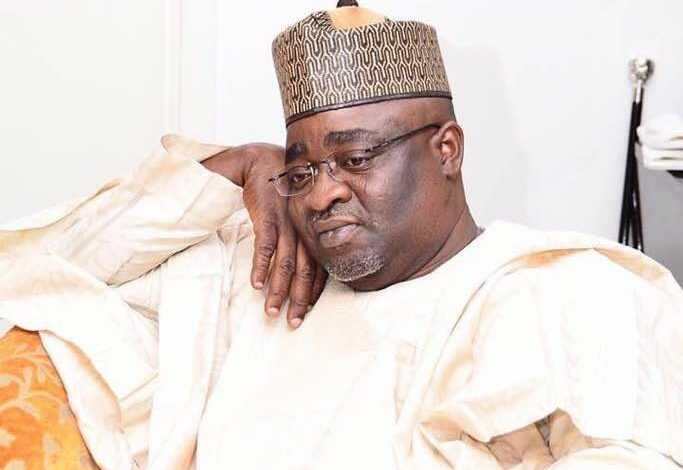 A strategic thinker and Chairman/CEO of Capital 3 Limited, Otunba Abimbola Davis has congratulated His Excellency, Governor Seyi Makinde on his re-election as the executive governor of Oyo State during the gubernatorial elections held on Saturday 18th march 2023.
Otunba Davis made this known in a statement issued and made available to newsmen where he described the exercise as a well deserved victory for the incumbent governor of Oyo State saying "Oyo State people have demonstrated their commitments to the State, indeed to you by this election".
His words: 'Voting is the expression of our commitment to ourselves, one another, this country, and this world', says Sharon Salzberg, an American Author. Oyo State people have demonstrated their commitments to the State, indeed to you by this election.
"Oyo State Gubernatorial election has come and gone. Keenly contested and the winner emerged. Truly, all contestants must be congratulated for their boldness and love for motherland. But in all competitions, a winner must emerge and in this election, Engineer Seyi Makinde has emerged.
"Congratulation to His Excellency, Governor Seyi Makinde, to PDP and all your supporters in Oyo State. It was a well deserved victory", said the Chairman of Books & Sports Limited, a company with focus on publishing, film and documentary production.
The Akinrogun of Ibadanland however, added that "I hope the experience of this just concluded elections have brought with it some lessons in various colours. As a leader, it behoves on you to mend fences and not seeing people in your party, and indeed, other parties who worked against your success as enemies, but rather, as people who brought values to the process, as people who galvanised you to work harder like never before, indeed, as people who made the victory worthwhile.
"I wish you will borrow a leaf from our President-elect, Asiwaju Bola Ahmed Tinubu's attitude, pre and post election. You are the Governor of Oyo State for the second term and I wish you more successful tenure as I hoped for more developments in Oyo State. Let the trumpet of victory resonate in the development of Oyo State. Congratulations once again", he noted.