Sports
Para- Powerlifting boss assures of better days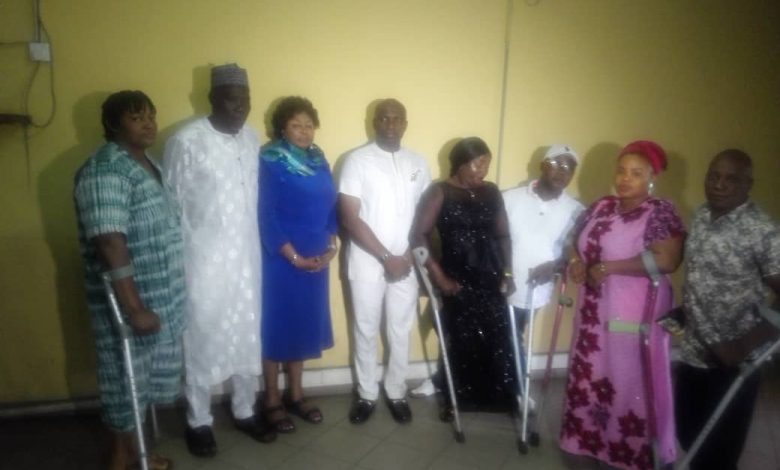 By Ifeanyi Eduzor
President of Nigeria Para- Powerlifting Federation, Chiemeka Ezenwanne and his board members have expressed optimism that the sports will witness glorious years ahead.
He gave the assurance at the end of the inaugural meeting of the board held Tuesday at the Media Centre of the National Stadium, Surulere, Lagos.
According to him, the new board is putting logistics on ground towards ensuring that the country surpasses their record at the just concluded Birmingham 2022 Commonwealth Games as well as discover more talents in all states of the Federation who will replace some of the ageing athletes even as he assured that the country will be fully prepared for the forth coming championship in Egypt which serves as one of the qualifiers for the Paralympic Games.
" We just reviewed our performance at the just concluded Commonwealth Games where I expressed my unhappiness at our performance in Birmingham . At the end of the meeting, far reaching decisions were taken on how to move the sports forward and once we religiously implement those decision, I can assure you that the sports will move a step higher than what we're presently witnessing.
"You realise that we're supposed to win many gold medals in Birmingham but certain human errors denied us those golds and we have to ensure that such doesn't happen again.
" We're also going to embark on aggressive sponsorship drive because government has many things on their shoulders and cannot sponsor sports alone. I made it clear to all my board members that everybody is a member of the sponsorship committee because that's the only way we can get it right. We need corporate sponsorship of our programmes and once this is achieved, we can go for regular talent hunt, host Africa and even the world which is my target", he said.
" The board also set up various committees such as marketing/sponsorship, technical, media and publicity amongst others and equally charged all zonal representatives to ensure they organise talent hunt programmes in all their zones to ensure more talents are discovered", he explained.
Ezenwanne was full of praises for the Sports Ministry for their support over the years and enjoined the Ministry to continue to do more for the sports which has produced many world champions for the country at the global level.
Technical Director of the Federation and former world record holder / Olympics Gold medalist, Ishaku Ruel said he will use his experience to ensure that athletes are tournament ready at all times, ensure they know supplements that constitutes banned substances as well as ensure regular refresher courses for coaches and officials to keep them abreast of the most modern rules and regulations of the sports.
" I'm a world record holder, a satisfied coach and referee and a person who has gotten to the highest level of the sports, it is my duty to guide the athletes well and ensure they don't fall victims of doping. We shall also ensure that athletes are fit to ensure they represent the country well at international championships and equally make sure regular refresher courses are organised for coaches and officials and encourage athletes to be computer literate so that they'll be conversant with the rules.
" At the last Paralympic Games, we had some challenges, some died prior to the tournament, others failed doping test and other challenges which is an indication that there was a problem with the technical department and that's what I want to correct.
" You'll also discover that some of the athletes are not well educated and even when anti-doping resource persons come from the international body to teach them on what constitutes doping, they still find it difficult to understand what they're taught and as a person who is close to the athletes, I understand their psychology, problems and how to handle them which will make my work very easy", he stressed.
Secretary General of the Federation Ahmed Abdulahi Libata said he's satisfied with the decisions taken at the meeting and looks forward to better days ahead for the Federation.