News
Parents urged to prioritize children's education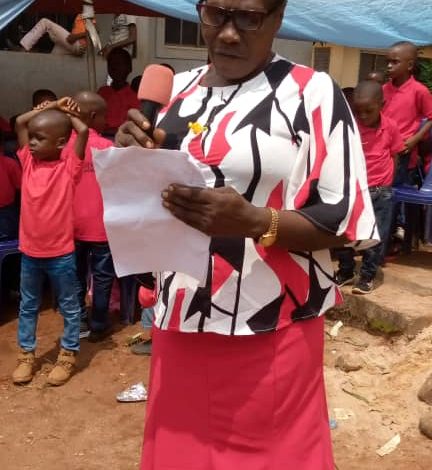 Photo: Mrs Stella Ozoemena, Proprietress, ECCNPS, Umuohiagu, Ngor Okpala, Owerri…Imo State
From Athan Agbakwuru, Owerri
Parents, guardians and other stakeholders have been enjoined to give priority attention to the education of children in order to make them citizens who would continue to contribute meaningfully to the family and the larger society to guarantee a better future.
Proprietress of Early Child Care Nursery/Primary School, ECCNPS, Umuchoko Umuohiagu, Mrs Stella Ozoemena gave the charge in her welcome address on the occasion of the 2021 Graduation Ceremony of the school held recently at school premises.
Mrs Ozoemena who observed that it is difficult for the child to grow well and become a responsible adult without quality education and strict guidance hinted that the vision and mission of ECCNPS is to imbue in the pupils the right skills and character that would prepare them for future challenges.
Her words, "Education is undoubtedly the hub of human development. Early Child Care Nursery and Primary School came into existence to make a landmark in the total upbringing of the children. We are therefore not only set to run a conventional school but to make a distinction in all we do.
"True greatness of man or woman depends genuinely on the right start early in life and early exposure to learning."
While thanking the parents and guardians who brought their children and wards to the school, the proprietress urged them not to relent in supporting the education of their children despite the harsh economic conditions assuring them that their investment in the children would be greatly rewarded, in no distant future.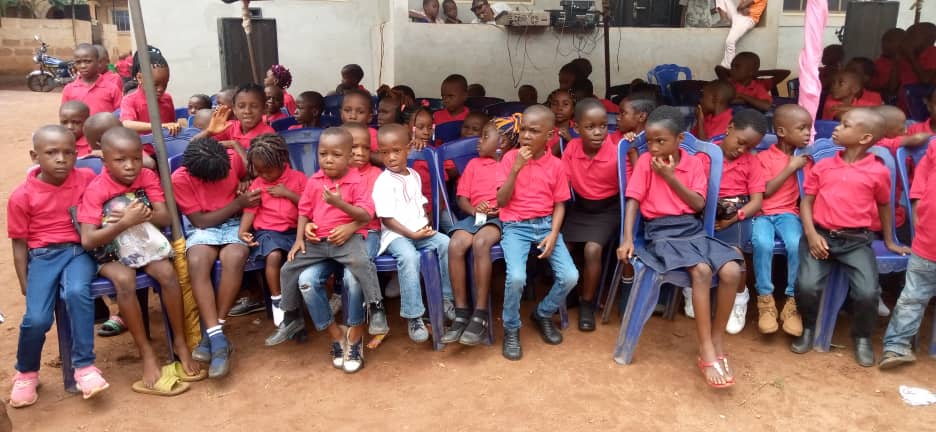 She congratulated the graduands for successfully completing their respective academic activities in the school and wished them a brighter future in all their future academic pursuits.
Also speaking, husband of the proprietress, Mr Ferdinand U. Ozoemena commended the parents, guardians, staff and pupils of ECCNPS for their determination to continue striving for the best for the children's welfare and assured that he would remain committed to providing the enabling environment conducive for teaching and learning.
Earlier in his remarks, chairman of the occasion, Mr John Okoro applauded the proprietress for the initiative to establish the school in the village saying it has helped in bridging the gap created by schools in other parts of the community pointing out that the school has brought education to the doorstep of Umuchoko people and their neighbours.
He prayed for the progress and development of the  school just as he called on people of the area to always offer moral, financial and material support to the institution.
The well-attended event featured cultural dances, drama, singing and several other academic and cultural displays by the pupils to bid farewell to the graduands.