Sports
Paris World Games: Curcio retains role as Ref Director
.Gets thumbs up from Africa Youth Cup organizers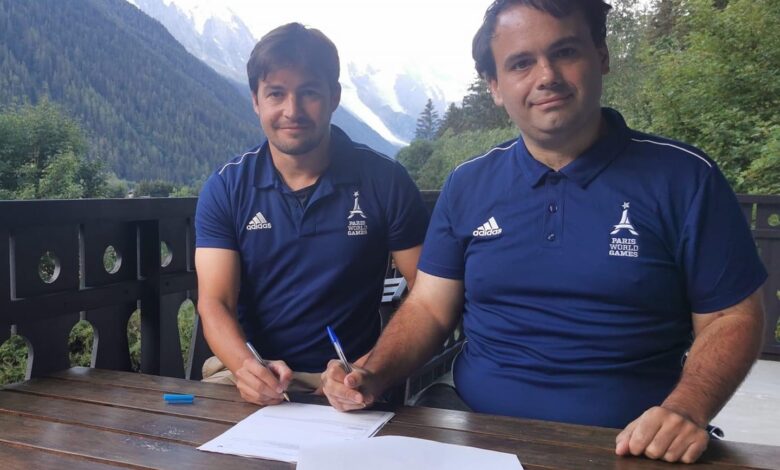 By George Aluo
Experienced Italian referee, Daniel Curcio has struck a fresh deal with organisers of the annual PARIS World Games retaining his role as referee director of the tournament.
The fresh deal was struck today in France with Curcio himself confirming it via his Facebook page.
The amiable Italian Ref who was stepping out of Italy for the first time since the start of the pandemic stated…"Pleased to confirm that I have put pen to paper and will continue in my role as Referee Director for the PARIS WORLD GAMES for the foreseeable future. After five years of work together, I'm excited to see what the future holds for this amazing tournament. Talks over the last few days in France have shown great potential. Many thanks to Christophe Cdf and François Cdf for their continued trust in me and Referee Abroad."
Curcio is the director of Referee Abroad, a group that has been involved in several youth tournaments in different parts of the globe.
Curcio and his team were in charge during the maiden edition of the highly successful Africa Youth Cup in Cape Verde last year's summer.
No thanks to the Covid-19 pandemic, this year's edition of the Africa Youth Cup has been moved to 2021 with the organizers promising a bumper second edition.
Abba Ekadi, tournament Director of the Africa Youth Cup was full of praise for Curcio and his referees during the maiden edition pointing out that the success story of the maiden edition won't be complete without mention being made of the splendid performance of the Referee Abroad team.