Sports
Pro-Wrestling Federation faults Flykite's deal with WWF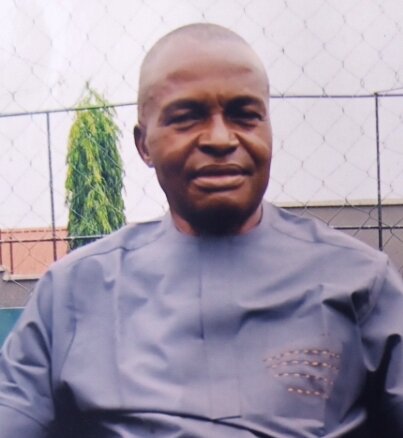 By Ifeanyi Eduzor
Nigeria Pro-Wrestling Federation has faulted the recent agreement signed by Flykite Production, organisers of Gotv Boxing Night /DSTV Premium Golf Day and World Wrestling Entertainment WWE towards promoting professional wrestling bouts in Nigeria describing it as an utter disregard to rules and regulations guiding professional wrestling in Nigeria.
According to the President of the Federation, Chief John Uche, due process was not followed in the whole process because his Federation, Gold Wrestling Association and the sanctioning body Nigeria Wrestling Board of Control NWB of C were not involved in the discussion just as he warned Flykite to retrace their steps and no do anything that will warrant litigation. from the wrestling family.
He explained that sometime in October last year, he received a letter of invitation from the company signed by its Managing Director/Chief Executive Officer, Jenkins Alumona inviting him to a meeting on November, 8 at their office in Ikeja with a world famous sporting organisation but on getting there, he was surprised to see officials of Flykite and World Wrestling Entertainment signing agreement on organising wrestling fights in Nigeria after which they held a world press conference announcing their partnership without involving the various wrestling bodies in the country which he says is an abnormally because every sports has an organisation and a sanctioning body which licenses, sanctions and regulates fights in the country.
What Flykite did was strange to us and an attempt to unsurp the functions of professional wrestling bodies in the country. It is a well known fact that all over the world there are rules and regulations guiding sports.
Both wrestling and boxing have a sanctioning body and nobody comes into a country and stages a fight without involving the sanctioning body
Even in Europe and America, the law is the same and I'm sure nobody will go to United States or Britain and start signing agreement with any organisation without fully involving the Federations and sanctioning body unless the person wants to end in jail because it will amount to an illegal act.
What we in the wrestling family is saying is that Nigeria have laws and those laws must be respected and we expect Flykite to do the needful and ensure they follow due process in the entire exercise.
Chief Uche noted that they have written to the company complaining about their misgivings with the whole arrangement and also informing them that they will not accept any situation where the WWE, USA will organise a wrestling bout in Nigeria without the collaboration of Nigeria body of wrestlers.
He noted that although they're yet to receive a reply from the company, they're available for discussion and partnership with any foreign wrestling organisation whenever the terms and condition are spelt out that will be beneficial to all parties.