Sports
Qatar 2019: Education City Stadium to host FIFA Club World Cup final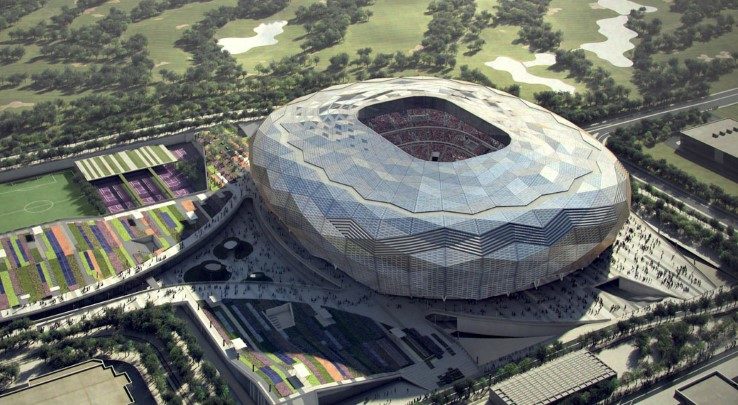 A striking, brand-new 40,000-seater that will also be a FIFA World Cup™ venue in three years' time will host the third-place play-off and final at the FIFA Club World Cup Qatar 2019™ presented by Alibaba Cloud.
Besides seeing one of the seven contenders lift the trophy and staging the battle for bronze on 21 December, Education City Stadium will also host Liverpool FC's opener in the competition as the Reds take on the winners of Match 2 in the semi-final tie scheduled for 18 December.
Another FIFA World Cup 2022 venue, the historic Khalifa International Stadium, will host a double-header on 17 December. The fifth-place match will be contested there ahead of the semi‑final showdown between the CONMEBOL Libertadores champions – who will be entering the fray at this stage – and the winners of Match 3. Also capable of welcoming up to 40,000 fans, Khalifa International was inaugurated in 1976 and reopened in 2017 after undergoing a modern revamp.
The opening encounter on 11 December, as well as the double-header of matches 2 and 3 three days later, will take place at Jassim Bin Hamad Stadium. That means that Al Sadd SC, who have qualified as the host representatives after winning the Qatar Stars League, will play at least one game at their home ground. Currently due to face Hienghène Sport in the opener, the Qataris could yet advance straight to the second round to play ES Tunis by triumphing in the AFC Champions League, which would leave the Asian runners-up contesting the opening match instead. The 12,000-seater will also welcome Concacaf champions CF Monterrey for the first fixture in their fourth FIFA Club World Cup campaign.
With all three venues located a maximum of 12km from central Doha, the FIFA Club World Cup 2019 will provide a glimpse of Qatar's compact nature ahead of the FIFA World Cup 2022, when the longest distance between any of the eight stadiums will be 70km. Taking place around the same time of the year and with matches kicking off from 17:00 (local time), this year's tournament will also give teams and fans alike the chance to experience Qatar's mild winter, with average temperatures ranging between 15 and 24°C.