Sports
Rangers CEO, others celebrate Ejindu on his birthday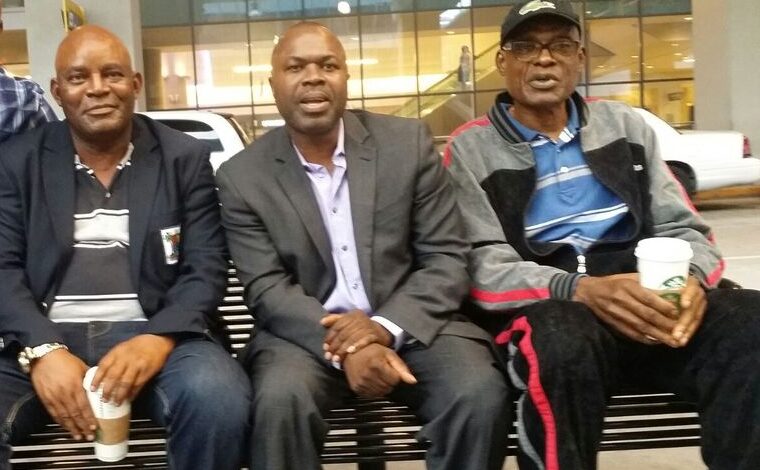 Photo: Benson (MVP) Ejindu (middle) with the duo of Christian Chukwu and Emmanuel Okala
By George Aluo
Benson Ezeomeogo Ejindu (MVP) may be far away in the United States of America (USA) but members of the Rangers family are celebrating him back home here in Nigeria on his birthday.
The Rangers patron would be rolling out the drums to celebrate his birthday tomorrow (Sunday, June 20) with his family and friends at his Charlotte, North Carolina home.
Davidson Owumi, the CEO of Rangers in a birthday message to Ejindu wished him many more years in good health, even as he described him as a wonderful and great supporter of the Flying Antelopes.
"Ejindu is a good man, we are praying for him and his family as he celebrates his birthday. I also want to thank him for being there for Rangers and members of the ex Rangers family," Owumi stated.
Christian Chukwu on his part said Ejindu is simply a good and God fearing man who uses his wealth to help humanity.
"God will continue to bless him," Chukwu prayed.
A member of the College of Immaculate Conception (CIC) Enugu alumni association, Frank Eneje on his part said Ejindu is a leader with a difference.
"Ejindu is a great man. He is a leader with a difference. This is why he goes by the name MVP. God will continue to bless and keep him and his family. I wish him a very happy birthday."