Sports
Revealed: The Handy Man Of Nigerian Basketball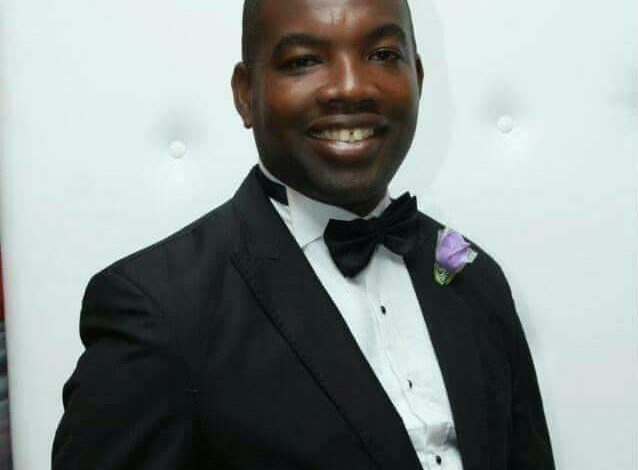 He comes with several enviable attributes and like the proverbial peacock, he has continued to attract all shades of feelings. Yet, he has continued to wax stronger and better.
Fondly called Okoro, since his active days as a basketball player, this graduate of the illustrious Ahmadu Bello University, is a proven name in the Nigerian basketball community.
Ubiquitous and widely acknowledged as a strong stakeholder in the fortunes of the game in Nigeria, Okoro, is a 3-time NUGA Gold medallist, as well as, winning multiple MVP awards during the once popular 7up Basketball Leagues. He was also a very outstanding player who represented  Nigeria at the World Cup in China. Highly rated by colleagues and basketball coaches as one of the most outstanding point guards, Okoro, deservedly earned several call-ups to the Senior Men's National team, D'Tigers.
Combining the enviable traits of selflessness, diligence, honesty, and street smart intelligence, Okoro, has continued to revel in the mentorship he received from several top basketball coaches such as, Emma Emeh and Emmanuel Chagu (both late). Others include Adidi Emmanuel and legendary coach Oliver B Johnson, and importantly, the incumbent President of Nigeria Basketball Federation, Engr. Ahmadu Musa Kida.
Many would call him a man of many interesting parts, others sweetly refers to him, as the 'Handy Man Of Nigerian Basketball.' And that is not for nothing. He has endeared himself as a genuinely concerned stakeholder in the fortunes of the game in Nigeria and beyond.
So much, he is the only certified FIBA Bio-Security Officer in Nigeria, who works with the Nigeria National Basketball teams as charged by FIBA and also a member of the current NBBF board, representing the military and paramilitary constituency in NBBF.
Since only the deep, can call to the deep, the NBBF President, Engr Ahmadu Musa Kida, wisely appointed the 'Handy Man' Victor Okoro, as his Personal Assistant, a role, he has been playing diligently to the benefits of Nigerian basketball.
To his credits pouch, Victor Okoro, is highly respected for meritoriously serving in several capacities in Nigerian basketball, including working as Team Manager toothed Home based national team, as well as, coordinating the domestic leagues in Nigeria from 2017, till date.
Despite the expected misgivings, jealousy, and the cursed 'Pull Him Down' syndrome that has become the painful albatross of sports development in Nigeria, Okoro remain unfazed, as his incredible work ethics and undying passion for the development of basketball in Nigeria, has placed him on the pedestal of greatness, so much, he is garnering accolades and awards from different parts of the world, including the USA.