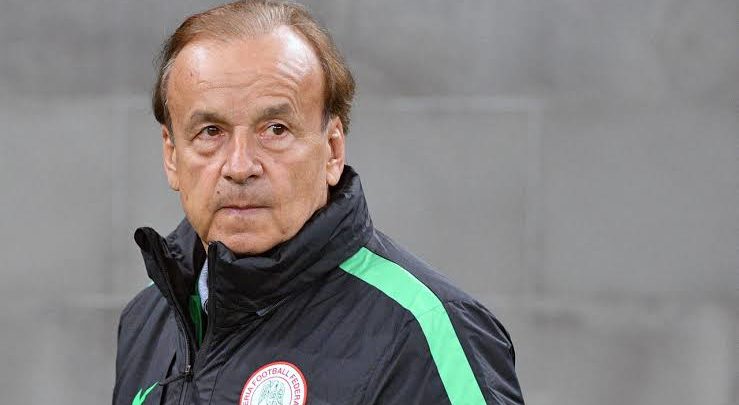 By George Aluo
Super Eagles technical adviser, Gernot Rohr says he has a team that is capable of lifting the AFCON 2019 trophy next summer in Cameroon.
Rohr who spoke this morning at a forum, Peak Breakfast with Rohr, (Editors Round Table) put together by Hotsports TV, noted that he has build a young team that could give the country her 4th AFCON trophy in Cameroon, given the right atmosphere.
He noted that the World Cup experience gained by his players in Russia would count when the chips are down in Cameroon.
The Eagles, it would be noted have already qualified for the African "World Cup " with a game in hand against Seychelles.
In Rohr's words:"I have a young team, but it is a team that is not too young to win something. What we need to win the cup in Cameroon is good preparations, we hope there won't be injuries and we make less mistakes. You can see that the team against South Africa last week avoided the mistakes that made us lose to Argentina at the World Cup. The team is improving and there is a lot of enthusiasm."
Rohr stated that he would put his re building process at about 70 per cent right now, even as he added that he would continue to shop for fresh legs that can add value to the squad the way Villarreal boy, Chukwueze has done.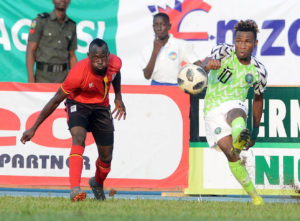 "Nigeria has got a lot of talents. We will continue to scout for players that can bring competition to the team. We need more left footed players. We can see that those who stood for Uzoho, Ighalo, Ndidi and Shehu in the match against South Africa did well. We have to create a situation where we have options in every position," Rohr said.
The Franco German dismissed as untrue the belief of some Nigerians that he does not love local players.
"I love local players and I have given them a fair opportunity in the team. I have called up 20 home players. But they keep moving to Europe which is good for them."
He was however quick in pointing out that the biggest challenge facing home boys is that poor environment under which they play.
"We need better infrastructure in Nigeria. We have only few good pitches here in Nigeria. We need better conditions to play football and the clubs here don't have it."