News
Russia threatens to destroy Ukraine jets after Poland and Slovakia pledges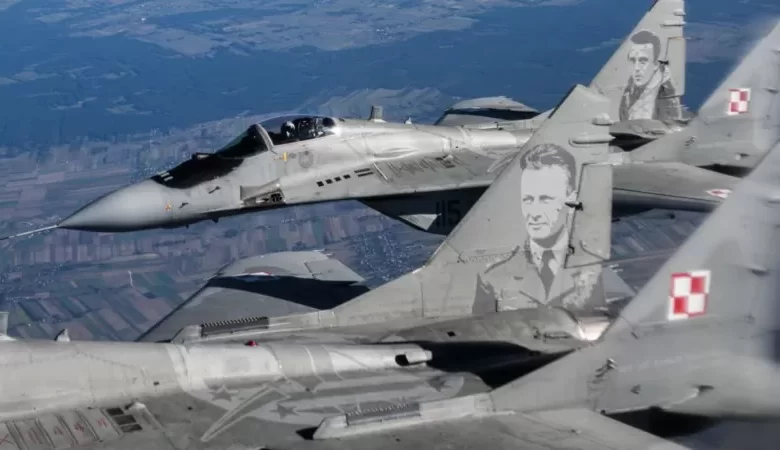 Russia has threatened to destroy any fighter jets given to Ukraine by its allies, after two countries promised planes.
Slovakia became the second Nato country to pledge Kyiv some MiG-29 aircraft on Friday, a day after Poland.
Slovakia's fleet was grounded last year and it no longer uses the jets.
Ukraine has asked Western countries for modern jets, but because of long training times, these are seen only as long-term options.
It sees extra aircraft as important for its defences and possible counter-attacks, a year into Russia's invasion.
Other Nato countries are considering sending planes such as the MiG-29 – a model which dates from the time of the Soviet Union – which Ukrainian pilots are trained to fly.
Kremlin spokesman Dmitry Peskov condemned the plans, saying that the aircraft would not affect the outcome of Moscow's "special military operation", as it calls the war.
He said they would only "bring additional woes for Ukraine and the Ukrainian people".
"Of course, during the special military operation, all this equipment will be subject to destruction," the spokesman added.
The Polish and Slovak pledges are a positive move for Ukraine – which has more pilots than planes – but will not make a decisive difference.
The Ukrainians say what they really need is US-made F-16 fighters.
Yuri Sak, a senior Ukrainian defence adviser, says the fourth-generation fighters have better capabilities.
It still seems unlikely that Ukraine would get them – at least for now, as it would take time to train Ukrainian pilots on Western jets.
Western military officers remain sceptical about modern fighters. Their focus is on helping Ukraine win the battle on the ground.
The front lines are swamped with air defence systems on both sides. The Russian air force is much bigger than Ukraine's and it hasn't been able to gain control of the skies.