Sports
Scrabble In The Jungle! Returns with Tertiary Students In Season II- Gen Z Edition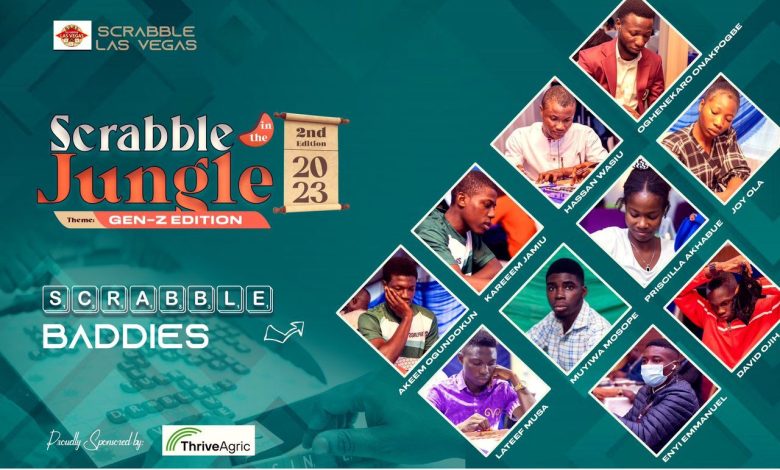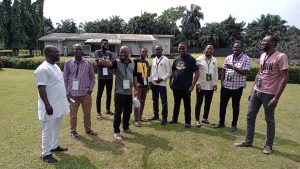 Tayo Ogunseye
After serving up a unique variant of scrabble tournament with it's first edition last year in Warri, Delta State where top rugged and highly rated word warriors in Nigeria engaged one other in a boot camp, the Scrabble In the Jungle! returns this season with the Gen Z Edition, this time in Lagos.
Young but exciting 10 candidates who were selected through a voting process will be locked away at a secluded location for an intense three-day session of the mindgame.
The contestants are chosen from various tertiary institutions where their mark as wordsmiths helped cleaved their way to the competition.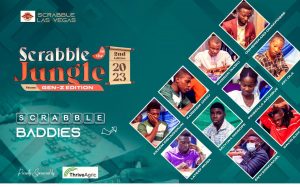 The intensity of a total of 32 games with torrents of three round robins and five King Of The Hill (KOTH) in all are expected to test the 'survival' skills of the contestants under the pressured condition of constant mental challenges the tournament provides.
Most recently crowned 2023 Winifred Awosika African Youth Scrabble Champion David Ojih (1456), two-time Emmanuel Egbele Annual Scrabble Tournament (EEAST) Opens winner Emmanuel Enyi(1278), AYSC 1st runner-Up Joy Ola (1230), Nigeria University Games Association (NUGA) Games Female champion Priscilla Akhabue (1287), current Dynamite Opens champion Akeem Ogundokun(1416) will hunt for points in a contest that also parades Kwara state most improved player Kareem Jamiu (1314), Duoyo Diri Tourney 5th ranked player Hassan Wasiu (1374), 2022 National Sports Festival gold medallist Muyiwa Mosope (1158), 2023 AYSC 3rd-place finisher Lateef Musa (1408) and, Oghenekaro Onakpogbe (1406) a key member of 2023 MSPL Division 2 champion D'Warriors.
Stakeholders who voted for these high-profiled scrabble young guns are confident of the quality of contest and entertainment that will be on display during the course of the competition in the boot camp.
Meanwhile, the organiser Scrabble Las Vegas has revealed that key strategies for the success of the Scrabble In the Jungle! II- The GEN Z Edition are at the final stages.
Five whatsapp channels have been opened for subscription through which followers can catch-up with events as they unfold when the tournament begins on December 8-10 this year.
Each contestant are also up for adoption by groups or individuals who will galvanize support and followers for their preferred contestants.
Fans and followers can also stake some bets as the tournament progresses.
The organiser further called for sponsorship and support ahead of the tournament.
The tournament presently enjoys the ratifications of the the global body WESPA, the continental governing body PANASA as well as the NSF which is the national and the Mindgames Incorporated.