Sports
Siasia's travails and the need to vote the right leader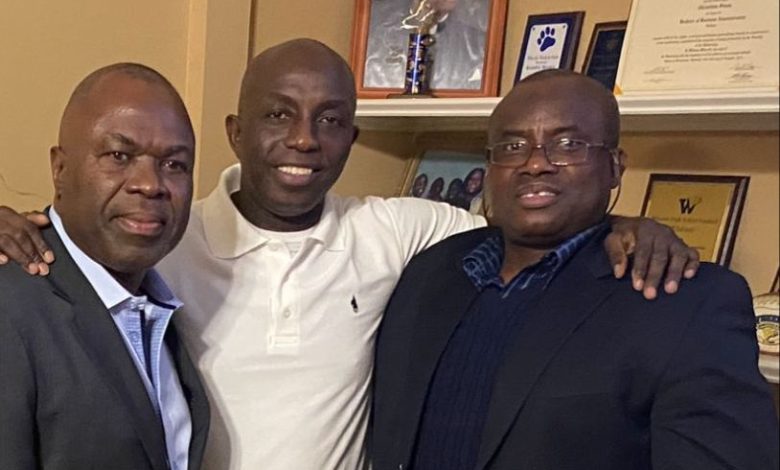 Photo: Samson Siasia ( middle) with Benson Ezeomeogo Ejindu ( MVP) (left) and Paul Ekoku last week in Atlanta, USA.
By George Aluo
United States of America (USA) based ex Rangers patron Benson Ezeomeogo Ejindu (MVP) says the travails of Samson Siasia when he was the coach of the nation's Dream Team readily comes to mind as the country prepares this month to vote in the presidential election.
Ejindu who met Siasia for the first time in 2016 was with him again last week in Atlanta where a wake keep was held for Samson's late Dad who is to be buried next week in Yenagoa.
Ejindu recalled that Siasia and his team way back in 2016 were stranded in Atlanta only for him as a patriotic Nigerian to bail out the team financially.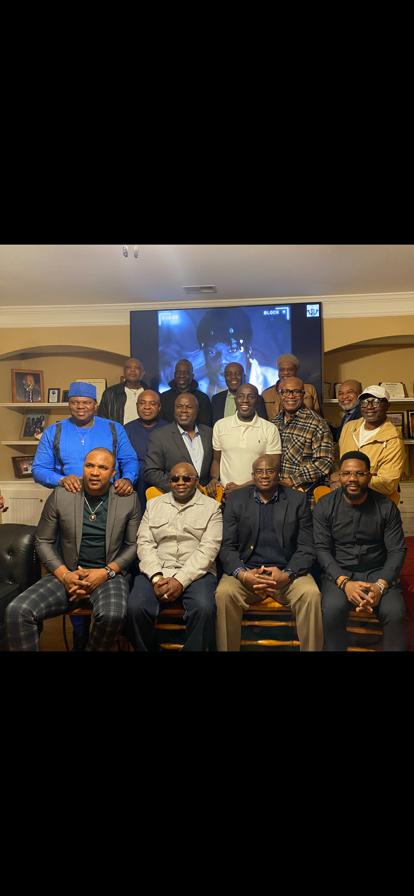 Siasia and his boys went ahead to win a bronze medal for the country at the Rio 2016 Olympics.
"I know what Siasia and his boys went through and that was a reflection of the bad leadership back home in Nigeria. Our girls, the Super Falcons have suffered the same fate…getting stranded in foreign land. For all that to change, we must vote for the right man later this month. We must vote in a leader who can usher in a new Nigeria. We need to vote wisely," Ejindu said.
It is recalled that Ejindu had last year given a pat on the back to the presidential candidate of Labour Party Mr Peter Obi who he noted as Anambra state governor made the welfare of ex Rangers players a priority.