Sports
Snooker: British PM, Boris Johnson stops fans from watching Trump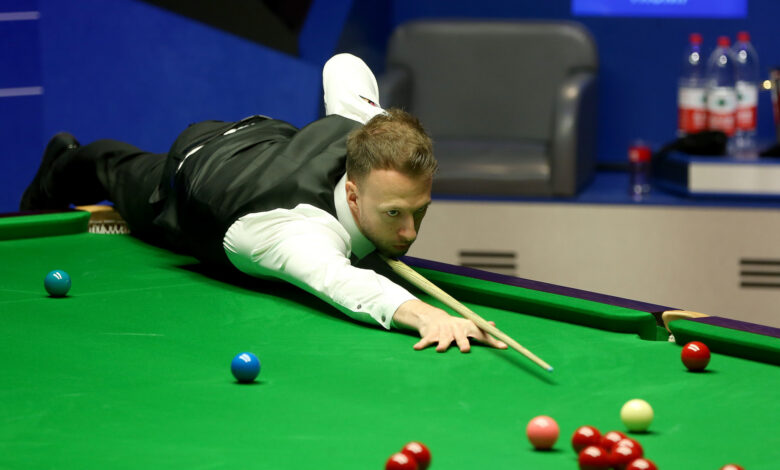 Photo: Defending champion, Judd Trump in action.
By George Aluo, with agency report
The on going World Snooker Championship in Sheffield, England, will now be played behind closed doors from day two after British Prime Minister, Boris Johnson postponed a pilot scheme that allowed fans at a selected number of sporting events.
The tournament started with defending champion, Judd Trump surviving a scare to advance into the next round. Trump came from behind to beat fellow Englishman Tom Ford.
Snooker's blue riband event, played at the Crucible Theatre in Sheffield, was one of a handful of sports that were selected to trial spectators at limited capacity as part of a Government pilot scheme.
A socially distanced crowd of just over 200 people, some of whom wore face coverings inside the arena, enjoyed the first day's play yesterday. However, for the next fortnight the event will be played behind closed doors.
The announcement that the trialling of spectators at sports events in England would be postponed came two hours after play started in Sheffield, with fans remaining at the venue for the two sessions of play that took place after the news was revealed by Prime Minister Boris Johnson.
"We realise this will be a huge disappointment for fans who were excited to witness the magic of the Crucible over the next fortnight, and we feel the same ourselves," World Snooker Tour (WST) chairman Barry Hearn told insidethegames.
The spectator pilot scheme was postponed until August 15 at the earliest, with Hearn hopeful that spectators may be able to attend the final of the tournament, which takes place on August 15 and 16.