Entertainment
Sola Cymbal rocks London with live concert at The Arc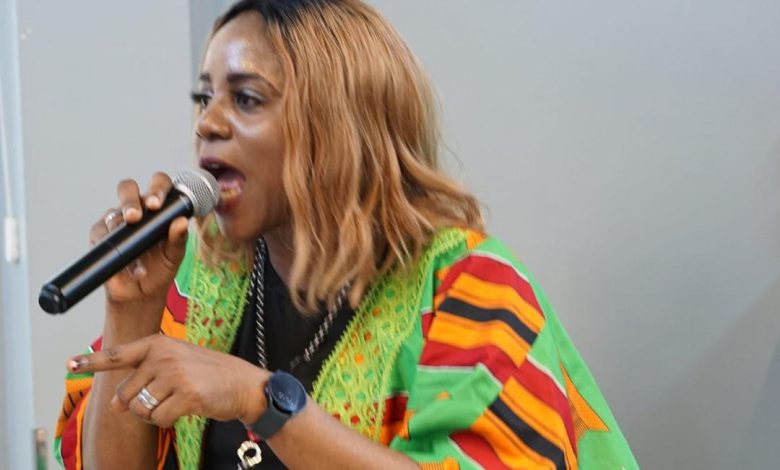 Saturday, November 11 is surely a day Londoners have been waiting for. Friends and fans of Gospel singer Dr. Sola Cymbal have on their own done many personal videos to promote this event set for The Arc, 66A Sebert Road, Forest Gate, London. It is another album launch for Sola Cymbal following the successful release of her first album in Nigeria about four years ago and single launch in the UK soon after she moved to London three years ago.
The University of Lagos graduate spoke with the media during the week on the programme for this weekend.
"It's an album launch and live recording concert. What we have is a revival encounter; an evening of praise and worship. I will be releasing nine songs in the album, part of which are Talitacumi, Addicted to Praise, My Sufficiency, Titobi, Cheer up among other tracks.
"I use opportunity to invite everyone around London to take the chance and join us. It's a live recording and surely it's going to be a wonderful time well spent," Sola said.
Sola Cymbal regularly ministers Live of FaceBook and IG but this particular event will not be streamed live.
There are quite a number of guest ministers to share the stage with Sola on the night. Some of them are Adetutu Voj, Lanre Shedowo and Pastor Duyilemi Aramide.
She says she is determined to make the date worthwhile for everyone involved.
"This is my first major concert since I relocated to the UK. The purpose of the event is to connect people to the throne of Grace in order to obtain mercy for this time and season using the power of praise and worship. I know that the programme is set to liberate souls and restore hope to people."
Sola was well known for her live stage performance while she was resident in Nigeria performing at different concerts in and outside Lagos. She was a regular feature with Rhema Chapel International Churches, Yaba events – a church where she served passionately for over a decade in the music department.