Entertainment
Sports, drama, documentary, get all on GOtv Max this weekend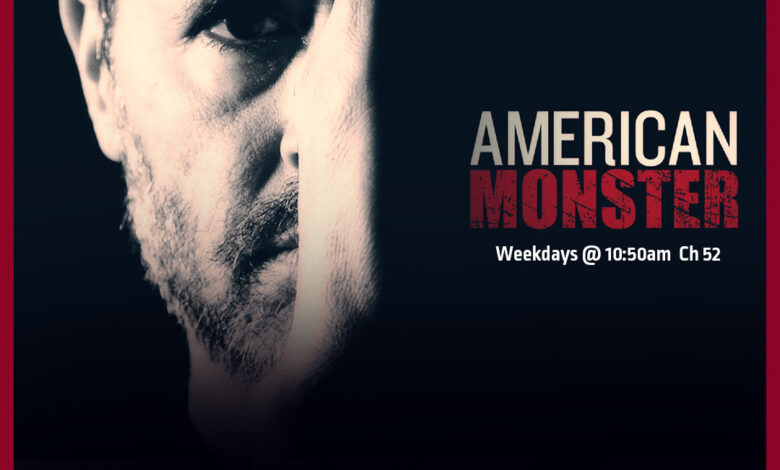 We all want access to all the hidden treasures GOtv has to offer and GOtv MAX is the solution! The GOtv Max package offers great local and international channels with quality content for the whole family. It also provides the value for money as customers have access to more premium content on channels such as BET, AM Family, M-Net Movie Zone, Investigation Discovery, Cartoon Network, Select 4 & 5.
 Here's what's hot on GOtv MAX this weekend:
Animation: DC Super Hero Girls are more than crime-fighting besties, they are a diverse group of dedicated super-teens! Working together, they fight the battles of Metropolis and the battles of growing, up all at the same time. Catch DC Super Hero Girls on Cartoon Network (Channel 67) Daily at 2:17pm.
Documentary: There is a monster that lurks around on any street. This docu-series shows you that anyone can be a monster through never seen before video footage that look straight in the eyes of a killer hidden in plain sight. Catch American Monster S2 on Investigation Discovery (Channel 52) Weekdays at 10:50am.
Romantic Comedy: For the nocturnal people, follow the story of two people who get stuck in a traffic jam, in the same car, after a drunken one-night stand and are forced to recount their night. Catch Morning After Aka Stuck on M-Net Movie Zone (Channel 3) Friday, 17th July at 1:25am.
 Telenovela: In order to escape crime and clutches of a ruthless mafia, a Bangkok hot man seeks the help of his lookalike. Catch Action Jackson on Star Life (Channel 23) Friday, 17th July at 2pm.
 Musical Drama: A musically gifted young lady and her sisters strive to become a sensational singing group. She soon learns that with success comes issues that could tear her family apart. Catch Sparkle on BET (Channel 21)Saturday, 18th July at 12pm.
 Dance: Do not miss out on a special performance by Tiwa Savage, Tekno & DJ Obi on the finale of AM Turn Up Friday With Pepsi this Friday, 17th July at 9:30pm and legendary jùjú musician, Sir Shina Peters this Saturday, 18th July from 8:30pm on AM Owambe Saturday with Indomie. Catch both shows on AM Family (Channel 2).
 Sports: There is a great line-up of football matches this weekend! Watch out for these Serie A matches; Milan vs Bologna on Saturday, 18th July at 8:45pm and Roma vs Internazionale on Sunday 19th July at 8:45pm. Catch both matches on SuperSport Select 5 (channel 36). For more football fixtures, visit www.supersport.com.
 Reality: BBNaija is back for a 5th Season! If you enjoyed the last edition, you are definitely in for a treat because this year things are about to get lit in Biggie's house. You surely do not want to miss the BBNaija Season 5 premiere on the BBNaija channel 29 and AM Family (channel 2) this Sunday, 19th July at 7pm.
 Reconnect now on the GOtv Max package to have access to quality programming on channels such as Select 5, BET, M-Net Movie Zone and so much more for the price of N3,280! You can make use of the MyGOtv app from the comfort of your homes to upgrade and reconnect.
Follow GOtv on Twitter, Instagram and Facebook to find out more entertaining movies and TV series in July. Reconnect today! Visit www.gotvafrica.com or download the MyGOtv app from the iOS and Android store for other self-service options.