Sports
Sports Minister commends Premium Trust Bank over Amusan, Brume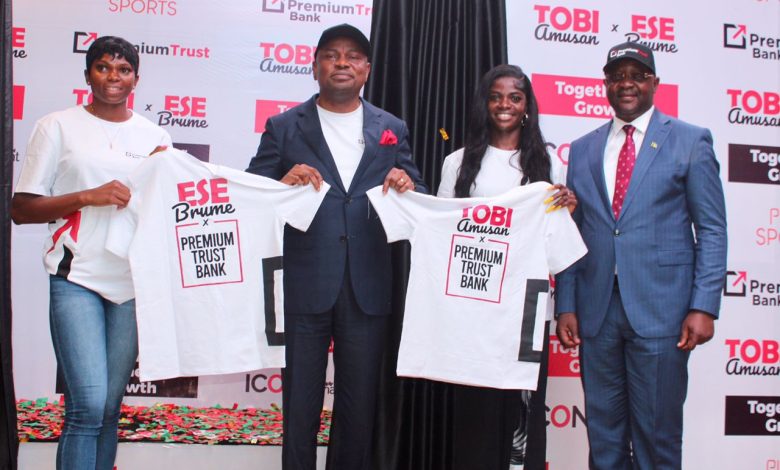 By George Aluo
Sports minister, Sunday Dare was full of praise for Premium Trust Bank Tuesday night in Lagos.
The minister spoke when Premium Trust Bank unveiled the duo of Tobi Amusan and Ese Brume as the bank's brand ambassadors.
Dare noted that the bank with the gesture was investing in the nation's talents.
"Thank you Premium  Trust Bank for investing in our talents….this is the future of our Sports. I also want to say a big thank you to this bank for supporting the national sports festival coming up in November with a very fat cheque…I m afraid to mention the figures. For coming to Birmingham to queue behind our athletes I say a big thank you…" Dare said.
On the duo of Tobi and Ese Dare said they represent the very best in our country.
"These two athletes never relent, they always thrive to remain consistent in their performances," the minister said
The MD/CEO of Premium Trust bank, Emmanuel Emefienim, said the major goal of the bank is to support growth hence the maxim 'Together for Growth'.
He stressed that the whole idea of making Tobi and Ese the brand ambassadors of bank is to support the growth of Nigerian sports, especially athletics.