Sports
Sports Minister fast tracks national anti-doping commission establishment bill
..Promises to strengthen operations of national anti-doping committee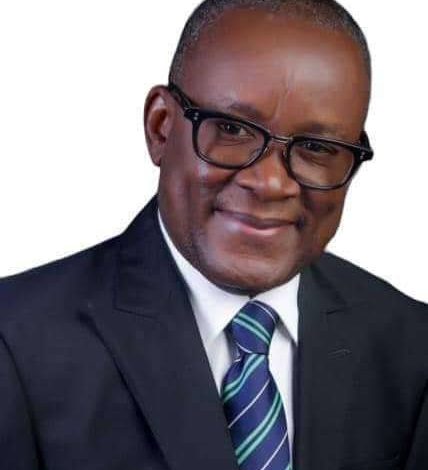 In a bold commitment to bolster the fight against doping in sports, the Honourable Minister of Sports Development, Senator John Owan Enoh has declared an unwavering commitment to expedite the submission of the National Anti-Doping Commission Establishment Bill to the Federal Executive Council and the National Assembly for ratification in the coming weeks.
He made the statement during a recent chat with his media team in Abuja. He emphasized the paramount importance of legislation to the National Anti-Doping Committee, identifying it as a crucial step towards overcoming the challenges it faces in achieving its objectives.
"Our hope is that in the next couple of weeks, we will be able to get the bill ready," the Minister said. "We will go through the necessary processes, leading up to introducing it to the National Assembly, as an Executive Bill. We will get it across to the Federal Ministry of Justice, to the Federal Executive Committee (FEC), and all the approvals that will lead to that.
At the start of his administration, Senator Enoh held meetings with the anti-doping committee, where they discussed various ways to strengthen their activities, while ensuring the committee is fit-for-purpose.
"Having a legislation that sets up the National Anti-Doping Commission in the country is going to be one of the clearest and strongest actions that this Ministry would have taken to tackle doping," he added.
"However, outside that, it is to be able to strengthen and give support to the existing National Anti-Doping Committee."
The Minister further elaborated that strengthening the committee will be done by expanding its professional and technical expertise, with a strong focus on educating athletes on the importance of fair and clean competition.
Senator Enoh underscored the significance of this legislation, declaring, "Establishing the National Anti-Doping Commission in Nigeria will mark a decisive and impactful step by our Ministry to combat doping. Beyond that, it is about reinforcing and providing support to the existing National Anti-Doping Committee."
"The Ministry is determined to elevate the fight against doping in sports and ensure that the sporting environment in Nigeria remains fair and clean, with zero tolerance for doping violations. "Moreso, a major focus will be placed on education as a preventive strategy against doping, as some cases are as a result of ignorance.