Sports
Sports Minister, John Enoh, assures NFF Board of support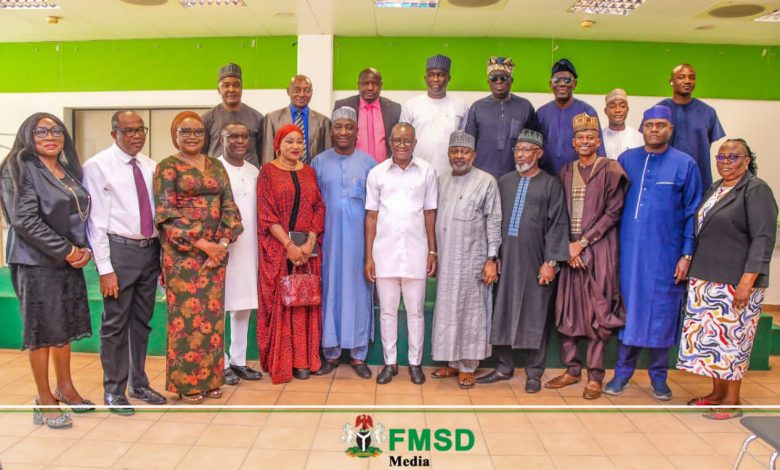 The Honourable Minister of Sports Development, Senator John Owan Enoh has assured the Nigeria Football Federation (NFF) of support in the task of developing the nation's football.
The Minister spoke when he met board members of NFF led by the President, Alhaji Ibrahim Gusau in his office at the MKO Abiola National Stadium, Abuja on Wednesday. He said the interaction was basically to enable him gain deeper insight into the present state of Nigeria Football.
While dubbing the meeting a 'family affair', Enoh said he is prepared to show the leadership needed to take Nigeria Football, and indeed other sports, to greater heights.
The minister harped on the need to make the nation's domestic leagues better while also pursuing with passion and intention the development of the game at grassroots level.
He stressed that he is very much aware that his scorecard as Minister of Sports Development will weigh heavily on the performance of football, which he described as the "big cow in the house."
President of NFF, Alhaji Ibrahim Gusau while thanking the minister, noted that the immediate challenge of the football body is how to ensure that the Super Eagles begin the FIFA World Cup 2026 qualification campaign on a strong note come the month of November.
He also said everything would be done to see the Super Falcons qualify for the Women Olympic Football Tournament in Paris next year.
Gusau added that the NFF Board and Management will work diligently and assiduously to ensure the Eagles perform exceedingly well at the 2024 Africa Cup of Nations in Cote d'Ivoire, for which the team has already adopted the mantra 'Let's Do It Again'.