Sports
Sports Minister To Flag Off National Cross Country race in Jos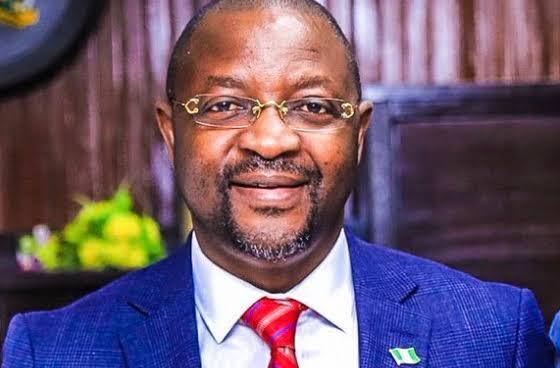 Youth and Sports Development Minister, chief Sunday Dare will flag off the National Cross Country race Friday in Jos, the capital of Plateau state.
Disclosing this in Lagos on Tuesday, the race coordinator Tony Osheku said the Sports Minister is a fitting choice to flag off the historic race not only because of his position as the leader of the sports family in Nigeria but also because he is the first Sports Minister in almost 40 years who has shown genuine concerns about developing distance running in Nigeria.
'There was no hesitation over the choice of chief Dare,''said Osheku who assured all arrangements for a very successful event have been concluded.
'Chief Dare has heard the cries of Nigerian distance runners who have been craving the attention they are getting now for almost four decades. He is the first to organize a training camp for them last year in Jos and now, he is the brain behind the first National Cross Country race in about 40 years'.
Osheku says the right step is finally being taken to ensure a proper development plan is put in place and believes Nigerian distance runners will, in no distant future feature in international events to earn money and win medals for Nigeria.
'Just as you cannot make omelette without breaking eggs, I also know you cannot develop top quality distance runners without the cross country. What the National Cross Country race is going to achieve is to create the awareness for the athletes of the need to include cross country training as part of their training regime.
"The best distance running nations in the world don't joke with cross country training and competitions. This helps greatly in building the physical and mental stamina of athletes. Most of the best distance runners in the world, past and present ran and still run cross country regularly,' added Osheku who made his mark as an athlete in the middle distance.
' I think all lovers of distance running in Nigeria should be grateful to chief Dare who is making Saturday's race in Jos possible.
Meanwhile, Osheku says the choice of
Saturday February 18
date for the event is symbolic.
'The World Cross Country Championships will be holding in Bathurst, Australia the same day as the Jos race. We agreed to the date in order to draw attention to the fact that the future of distance running in Nigeria depends on Cross Country training.'