Sports
Stop dragging our football back, Kanu tells Jalla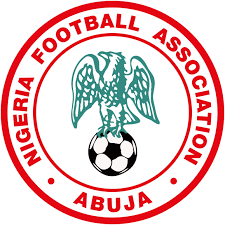 By George Aluo
Ex international, Monday Kanu has berated Harrison Jalla for making moves to scuttle the NFF elective congress billed for September 30 in Benin.
Jalla's legal team had in a letter copied the NFF electoral committee warned against holding the Benin election.
Kanu while reacting to the move wondered what Jalla wants.
Kanu stated…"Harrison Jalla's action is reprehensible and unacceptable. Every well meaning Nigerian should come out to condemn this selfish and self-centered action.
This is not only dubious but wickedness of the highest order.
No one is greater than the Football Federation or is any one indispensable as far as the system is concerned? We believe he has pushed the envelope enough. This man has bitten more than he can chew this time."
Continuing Kanu said…"Harrison Jalla has shown that he never meant well for Nigeria Football.  He cried to the high heavens that Amaju Pinnick wanted to perpetuate himself for ever as NFF president.  Harrison rushed to court using proxies to stop the NFF congress last year and the congress didn't hold because the federation under Pinnick had no choice but to respect the court order as a law abiding organization.  The Amaju lead  board following the a directive from the office of the sport minister conducted the AGM that scheduled the new date for elective congress in Benin City the Edo state capital on 30th September.  The same mischievous Harrison Jalla a renowned petitionist has come up again with a notice of warning to stop the September 30 election in Edo state in September. What does Harrison want. Should we continue to condone such a man in the football industry?"