News
Street Project Foundation unveils solution to youth unemployment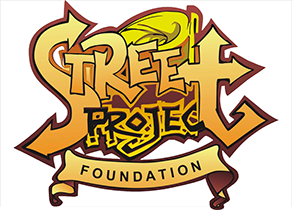 Street Project Foundation (SPF), an organization committed to youth employment, has commenced preparations for the third edition of its Creative Youth Boot Camp with the theme: "Art for Social Transformation".
The programme will hold between 11 November and 21 December. The initiative aims to develop the spirit of enterprise, using cross-cultural dialogue through creative arts, as a way of alleviating youth unemployment in the country.
Towards the success of the initiative, the organization is seeking collaboration with Abuja-based employer partners in the creative arts and corporate sectors to build the capacity of creatively-inclined people between ages of 16-25 to ensure they are adequately prepared for the workplace.
Rita Ezenwa-Okoro, SPF's Founder and Lead Visionary, explained that the organisation's youth development explores how play and performance positively impact learning and mental growth among young people.
"Our model for youth development explores the power of play and performance in facilitating the process of cognitive learning and mental growth for young people. "We use a model called the Youth Engagement Cycle, which consists of discovery, training, internship, mentorship and showcase," she stated.
She added that what makes the initiative unique is how performance is used to build soft skills such as critical thinking, public speaking, time management, project management, team work and communication. She similarly stated that the Creative Youth Boot Camp will help in confidence building and raise social consciousness.
At the end of the six-week duration of the camp, participants will be placed on internships and matched with mentors.
SPF's Director of Programmes, Mr. Ezenwa Okoro, called on employer partners desirous of accepting interns from the programme to attend the SPF's Employer Partnership Forum scheduled for 8 November. He also enjoined prospective employer partners to register online via www.streetproject.org.ng/employerforum/.
The goal of the initiative, according to the organisation, is to ensure that all 100 participants (split into four cohorts of 25 each) especially 30 youths living with physical disability will be placed on internship.
In 2016 and 2017, the initiative was implemented in Lagos State, where 200 young people from low-income backgrounds were up- skilled, with 80 per cent of them placed on internships and 50 per cent securing full time jobs and starting their own businesses shortly after the programme.
Registration for the programme is currently in progress and will close on 7 October.