Sports
SWAN honors Monimichelle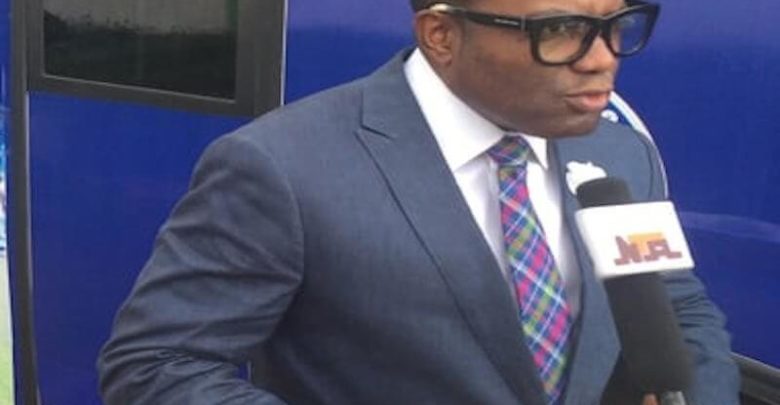 It was a great night Saturday in Yenagoa as the Bayelsa State chapter of the Sports Writers Association of Nigeria (SWAN) bestowed a special award on the Chief Executive Officer of Monimichelle, Ebi Egbe.
Egbe was honored for his efforts at eradicating bad pitches in the country, courtesy of the excellent jobs Monimichelle are carrying out in the country.
Handing over the award to Egbe, the national president of SWAN, Honor Sirawo said the Bayelsa State chapter of the sportswriters body picked the right man for the recognition, even as he urged Egbe not to relent on his efforts.
The plague presented to Egbe had the inscription…"award presented to Ebi Egbe for your contributions in sports facility development."
Egbe while thanking SWAN for the honored bestowed on him said he is happy the little efforts of his outfit, Monimichelle is being recognized.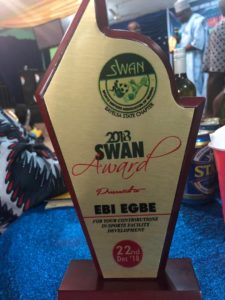 "This award is one that I cherish, first because it is coming from home and secondly because it speaks volume of what we are doing in Monimichelle. I m proudly Ijaw and an award coming from my people in Bayelsa is a great one. I m also happy because this is an award that would propel us at Monimichelle to do more. My outfit doesn't believe in cutting corners. We give the best anywhere we get a job to do. We have demonstrated this at the Samson Siasia Stadium in Yenagoa. We have done so in Aba, Makurdi, Katsina and we are ready to do more for the country," Egbe said.
Egbe stressed that he is ready to partner the sport ministry and NFF to end the nomadic movement of the Super Eagles round the country.
"Monimichelle is ready to bring both the Abuja and Lagos national stadiums back to life. We can do the job of making the pitches of both stadiums ready for Eagles in less than two months," Egbe said.