Sports
Swiss' HANs Kraemer can't stop boosting Nigerian women football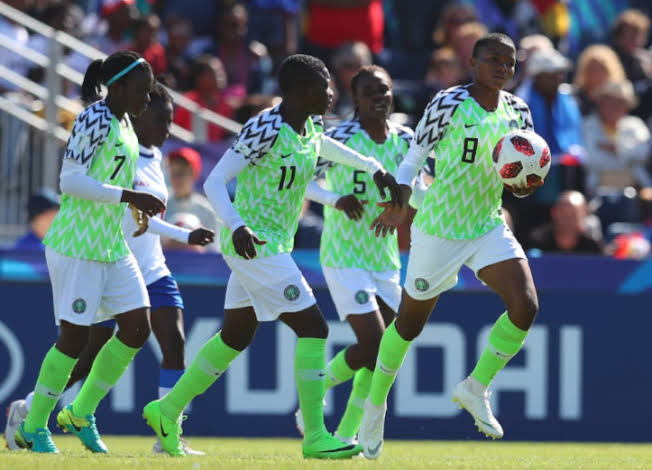 Workaholic swiss industrialist in Nigeria, Hans Kraemer has declared that he has an incurable obsession for Nigeria's women football and cannot stop his desire to boost game among the women folks.
The gangling Kraemer had accidentally been involved in development of women football about 26 years ago and has played key roles as official of the Association of Nigeria women football club coaches (ANWFCC), organisers of the All Stars Women Football Carnival at the National Stadium, Surulere, Lagos.
"I actually got involved in Nigeria's women football over two decades ago while I watched a tournament inside national stadium.some of the players got injured and there was no help from anyone,I felt concerned as they bled without attention.
"I fell back to my nursing knowledge from Switzerland and sanity returned. Officials of the ANWFCC led then by ex Super Falcons coach Rolandson Odeh introduced me fully and I have never ceased to give moral, technical and financial support", said Kraemer, who later became chairman of the Local Organising Committee of the All Stars Women Football Carnival before becoming the president and married to a Nigerian wife, a women club owner.
With the 26th edition of the tournament ongoing with 320 players drawn into 20 teams, Kraemer said he is proud to have introduced several of his European friends beside companies like Durbar hotel, P.W Nigeria, Liebhear,Netca Dietsmann amongs others to support the tournament in the past.
The president is hopefull that the 26th edition holding at the national stadium Lagos will be the best in their history.