Sports
Tennis: Organizers okay fans for French Open
.Australia Open's January date stands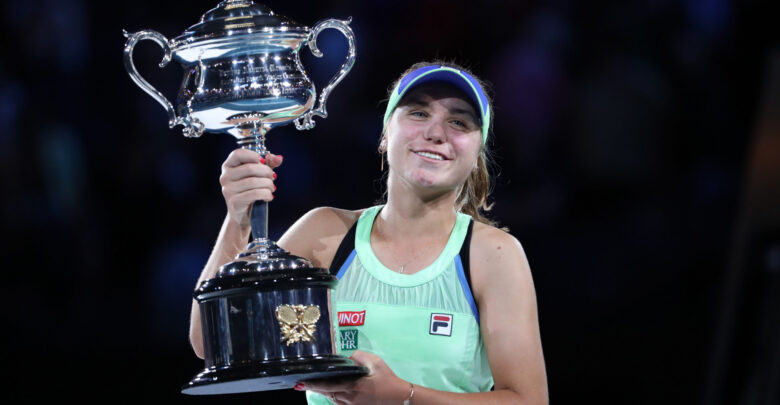 By George Aluo
Organizers of this year's French Open billed for October have okayed fans to be part of the Grand Slam, even as their counterpart in Australia expressed confidence that Covid-19 wont stop Australia Open in January.
Tennis Australia chief executive Craig Tiley said yesterday he is confident the Australian Open will take place in Melbourne in January, amid a spike of coronavirus in Victoria.
Victoria has reported double digits of new coronavirus cases for 17 consecutive days, with a further 66 confirmed yesterday.
The state is home to the Australian Open which is scheduled to take place in January in Melbourne.
Tiley said he was confident the first Grand Slam competition of the 2021 season will be able to run as planned.
"Nothing has changed for us in terms of our planning," Tiley told the Australian Associated Press.
"The environment around us has changed, and will continue to change, as we've seen with the current spike in Victoria.
"We're optimistic the additional measures currently in place will be successful and restrictions will continue to be eased over the coming months.
"So I'm confident we will run the Australian Open in Melbourne and other events around Australia in January and we're working closely with all our authorities on the regulations regarding mass gatherings, physical distancing and increased hygiene that are being put in place."
The Australian Open is the only one of this year's Grand Slam events to have avoided being impacted by the coronavirus pandemic.
Wimbledon was cancelled due to the pandemic.
The US Open has been scheduled to take place from August 24 to September 13, with the tournament set to take place without fans.
Players will reportedly be limited to one member of support staff and have to live in a "bubble" in designated hotels in Queens.
The French Open was moved to September 20 to October 4, with the French Tennis Federation (FTF) announcing this week that fans can attend but with restrictions in place.
No more than four people can be sat in a group and one chair must be left empty between each group in the same row.
Facemasks are recommended but not mandatory when sat in the stands, however they must be worn when moving around the Roland Garros grounds.
Tiley added that the Australian Open would look at options as part of its scenario planning, referencing mandatory testing and limited entourages considered by both US and French Open organisers.