News
The call for removal of Service Chiefs unpatriotic -Steve Eboh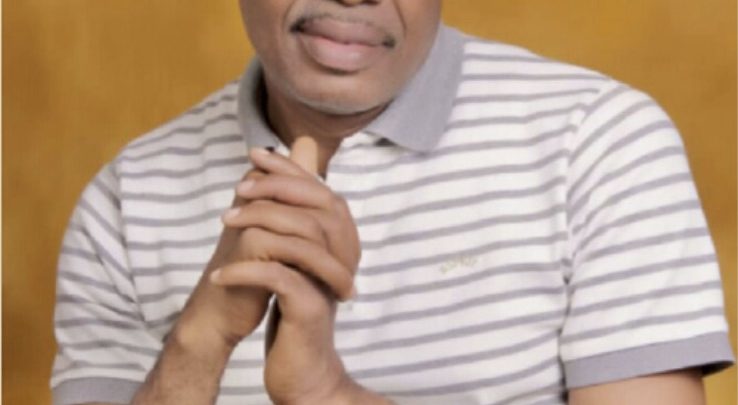 From Frankwhite Nzeh, Abuja
Veteran Nollywood actor and producer, Steve Eboh, has called on Nigerians to appreciate the efforts of the Nigerian military in their quest to stamp out insurgency from the North East and other vulnerable parts of the country.
The movie maker, who is a former national president of the Actors Guild of Nigeria (AGN), made this call recently in Abuja during an interactive session with journalists. The lanky actor said he is speaking based on his experience from the field of the theater command in Maiduguri, during the shooting of his latest movie titled 'Operation Last Dance'
Speaking further, he said "I can conveniently tell you that the Nigerian Army, led by Lt General Tukur Buratai is doing its best to stamp out the insurgents, and anybody that is calling for their removal is only an unpatriotic Nigerian and armchair critic.
I have visited the Theater Command in Maiduguri and have been with the commander and several other members of the command; I can tell you that the level of commitment and professionalism I observed in them is out of this world. Instead of being appreciated some people are here criticising them, it's unfortunate. I challenge these critiques to visit the Theater Command in Maiduguri, to see the extent of the achievements the Nigerian military has attained
I can authoritatively tell you that this Chief of Army Staff (Lt Gen Buratai) has been personally involved in the battle more than any other Chief of Army Staff in Nigerian history and his participation has given it the needed bite.
In the cause of making this advocacy movie, I and my crew have spoken to almost all the senior Army officers that are part of this war, and can tell you that these men are exhibiting the highest level of patriotism any country can receive from its armed forces.
We therefore commend the efforts of the Chief of Army Staff and the entire Nigerian military, in their consistency and determination to win the war against insurgency"
On the issue of free entry into the country, he had this to say "The Federal Government should look into our immigration laws, especially as it concerns the free entry policy, because intelligence report shows that majority of these insurgents and bandit are not Nigerians"
The movie 'Operation Last Dance' was shot in locations in Jaji, Kaduna, Maiduguri, Abuja and is billed to be launched later in the year.