Politics
Tinubu Did Not Win 2023 Presidential Election-Peter Obi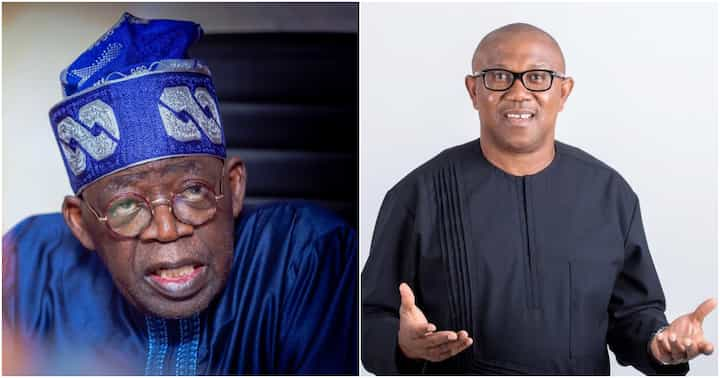 The presidential candidate of the Labour Party, Peter Obi has declared that the All Progressives Congress (APC)'s flagbearer, Asiwaju Bola Ahmed Tinubu did not win the February 25 presidential election.
Obi said the Independent National Electoral Commission (INEC) was wrong in declaring Tinubu the winner of the disputed poll.
Obi who spoke on Arise Television breakfast programme, said Tinubu did not win the election, explaining that winning the election is about winning the people and not just being declared president-elect.
He said: "I have no issues with Tinubu. He is somebody I have so much respect for as a brother and regard as a father.
"I am only challenging the process through which INEC declared him as the President-elect. I have no issues with his declaration as the President-elect."
He called on INEC to allow him and his team access to electoral material used in declaring Tinubu president-elect, explaining that they are challenging the process by which they arrived at the declaration.
Obi appealed to the electoral body to rise up to the responsibility of helping Nigeria build a viable global image.
Obi, pointed out that he garnered over 50 percent of the votes from Rivers state but was cheated out.
Obi while responding to questions on Arise Television on Monday, March 13, said Governor Nyesom Wike of Rivers state worked against his presidential ambition. The former governor of Anambra state debunked claims that most people who voted for him during the 2023 presidential poll were of Igbo descent.
"We are committed to a new Nigeria. We must do everything that is right.
"We need to build strong democratic institutions that will teach people what their job requires and what government is all about," he said.