News
Tinubu's Good Policies Will Stem 'Japa' Syndrome In Nigeria -Say's UfitFly Boss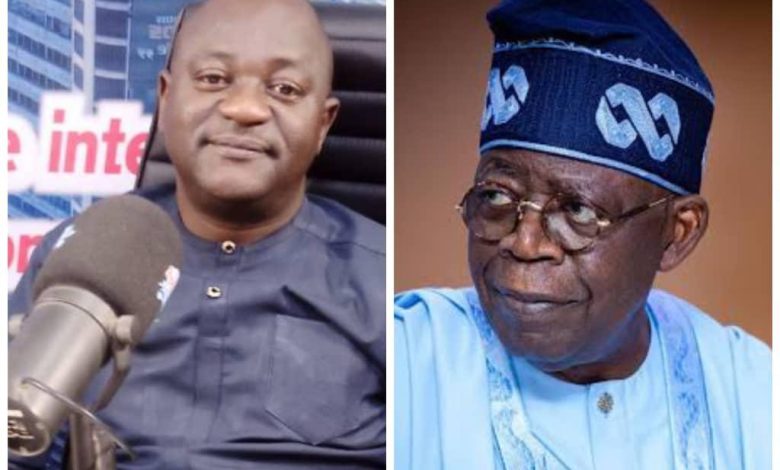 The team Lead of a destination management outfit, the owner of the Ufitfly brand, Evang Ajibola Ogunkeyede has expressed worries over the japa syndrome, (Nigerian slang for emigration) that has caused a paradigm shift in our labour market, hoping that the next administration will enact good policies to stem the tide.
Ogunkeyede, who made these calls while featuring on the weekly radio magazine program Parrotxra on radio that was recently aired in Ibadan, hinged his optimism on the good and proven administrative track records of the President Elect, Asiwaju Bola Ahmed Tinubu.
His words: "I'm not always happy with the 'japa' syndrome that is still trending in Nigeria like an emerging pandemic. Pathetically, the Nigerian japa situation is expanding. A recent survey from the Nigeria Social Cohesion Survey revealed that seven out of 10 Nigerians are willing to relocate to other countries for various reasons. It's depressing that Nigeria is currently sinking deep in brain drain, and it probably needs a call for emergency.
"From my experience as a tour broker and destination management expert, lots of these people are always confronted with serious unforeseen impediments when arriving at their destinations to seek greener pastures, ranging from unfavourable weather conditions to strict and unfriendly work conditions.
"My advice to our youths and professionals, especially the medical practitioners is to exercise patience with our government because things will soon turn for the better. The three, four million naira used in processing traveling, if well put to use in Nigeria will yield good dividends that will be able to sustain us if good policies are in place by the federal government which I believe Asiwaju Bola Tinubu will offer us when fully come into governance".
"The best lifestyle is to travel abroad for holidays and leisure while Ufitfly is there to offer the best services. We're the biggest brand in Africa when it comes to Christian Pilgrimages, as the governments of Israel and Kingdom of Jordan have attested to that through many awards of recognition for our brand from their diplomats", Ogunkeyede noted.
He added that "these emigrants left the country owing to poverty, corruption, war and general societal malaise. The effect of Japa syndrome on Nigeria's economy is biting hard. Experts have argued that the resultant brain drain from this current syndrome would lead to a loss of potential entrepreneurs and a shortage of skilled manpower".