Entertainment
Tiwa Savage Is A Disgrace – Nollywood Actress, Nneka Adams Lambasts Queen Of Afrobeats Over New Song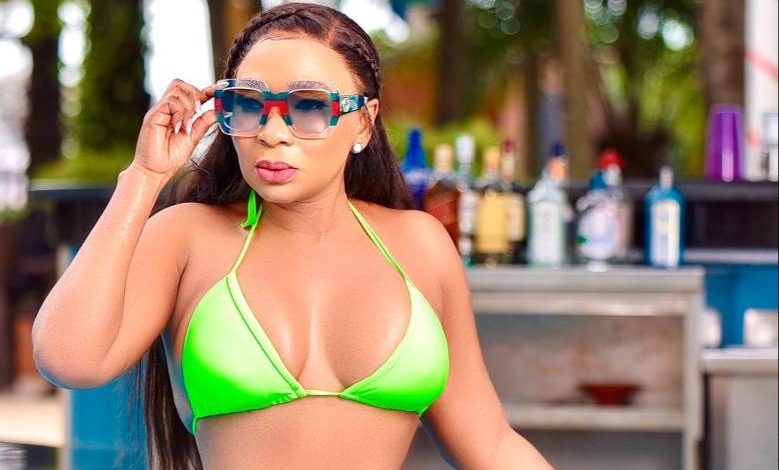 Photo: Nneka Adams
By EPHRAIM NWOSU
Popular Nollywood actress, Nneka Adams has taken a swipe at controversial Nigerian music star, Tiwa Savage, following the release of her latest song titled "Loaded".
The song which featured rave-of-the-moment artiste, Asake, the 42-year-old talented singer revisited her infamous sex tape saga which went viral in October, 2021 and gave a verse that sparked several controversies on the internet.
She lyrically attacked bloggers who celebrated the sex scandal saying, she wasn't ashamed of the leaked sex tape while describing the act in the video as little fun she wouldn't allow to ruin her life.
"Awon blogger blogger t'on fe fi mi gba star. Sex tape o'le baye mi je (Nibo?) Igbadun kekere yen",(Those bloggers think they can use me to shine, sex tape can't ruin my life, that little enjoyment), she sang in Yoruba language and proceeded to challenge anyone who has not had sex before to signify by raising their hands in the air.
"Who never f*ck, hands in the air."
While many of Tiwa Savage fans applauded her for addressing the scandal, Adams in a post shared on her verified Instagram page on Friday noted it was needless bringing the issue back, especially at a moment when almost everyone has forgotten about the sex tape.
Reacting, the Canadian-based actress and movie producer wrote: " I wonder why Tiwa came up with such a disgraceful song. It was so childish and unnecessary. It's like adding salt to injury. She doesn't need such a negative publicity that won't add anything to her popularity. You don't buy promotion. It comes naturally."