Sports
Tokyo 2020: Organisers agree on 10,000-spectator cap @ venues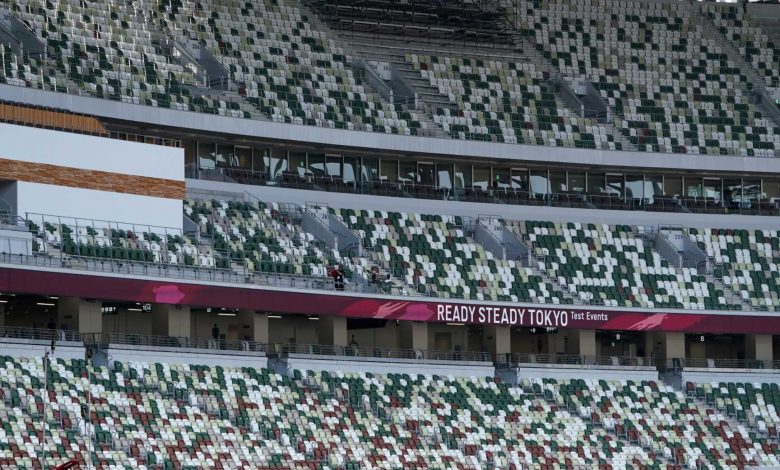 Organizers of the delayed Tokyo 2020 Olympic Games have decided today (June 21) that up to 10,000 fans will be allowed to enter each competition venue, with the capacity for all venues set at 50 per cent amid COVID-19 restrictions.
The spectator cap was set during an online meeting which had representatives of five organising bodies, the Japanese Government, Tokyo 2020, the International Olympic Committee, International Paralympic Committee and Tokyo Metropolitan Government, including IOC President Thomas Bach and Tokyo Governor Yuriko Koike.
However, the option of holding the Games without spectators is still in place in case the coronavirus situation in the host country worsens before or after the Olympics begin on July 23.
International spectators have already been ruled out from the Games, which had to be postponed from last year due to the global health crisis.
Japan's third state of emergency, which began in April, ended on June 20, with the capital Tokyo shifting to a quasi-state of emergency from June 21. But medical experts have called for the Games to be held behind closed doors, considering that the majority of Japanese public are still concerned about the possibility of the Olympics turning into a "super-spreader" event.
Tokyo 2020 officials have confirmed they would hold a lottery of existing ticket holders following the decision to allow fans to attend.
As per the strict rules drafted by the organising committee in order to reduce the risk of spreading the virus, spectators have to wear masks at all time, refrain from shouting and cheering and to travel to and from venues directly without stopping anywhere to limit the movement of people.
Olympic competitions will be held in about 40 venues located in Tokyo and other prefectures. The opening and closing ceremonies will be held in the 68,000-capacity National Stadium. Other large capacity venues include the International Stadium Yokohama, which seats roughly 72,000, and the Tokyo Stadium, which can hold up to 48,000 spectators.