Sports
U-20 W/ Cup: Oguntuase gives Flying Eagles tips on how to beat Argentina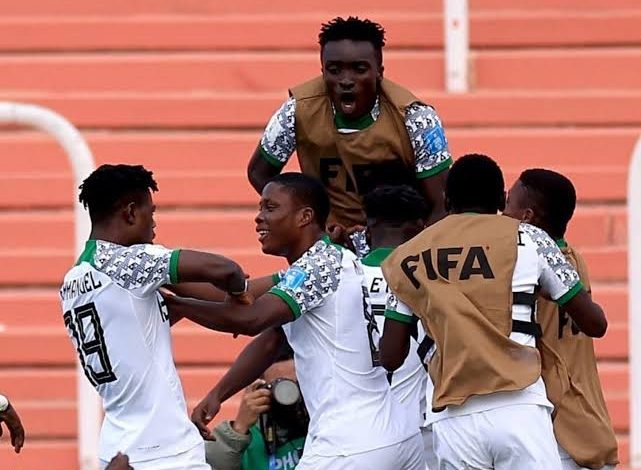 By Ifeanyi Eduzor
As the Flying Eagles prepare to face host country, Argentina in the round of 16 of the ongoing FIFA U-20 World Cup, ex- international Jide Oguntuase has charged the Ladan Bosso tutored side to avoid giving unecessary respect to their opponent to stand a chance of qualifying for the last eight of the competition.
Nigerian Flying Eagles who finished third in Group D haven defeated Dominican Republic and Italy before losing their last Group Match to Brazil  will on Wednesday at the Estadio San Juan Bicentenario, San Juan face their Argentine counterparts in the round of 16.
Los Cebollites are the most successful team in the FIFA U-20 World Cup haven won six titles in 1979,1995,1997,2001,2005 and 2007.
The team has produced great players such as late Diego Maradona, Lionel Messi, Sergio Aguero and Juan Roman Riguelme but Oguntuase believes that with concentration and hard work, Nigeria can overcome them.
In an interview with newstap.com.ng, he stated that although it is always  difficult defeating the host country but with extra effort and total concentration, the Ladan Bosso boys can fly over the South Americans.
"There is no doubt that Argentina will be a hard nut to crack especially when one considers their pedigree in football both at the senior and junior levels  but what I will advise the Flying Eagles is  not to give them unecessary respect and be focused throughout the duration of the game.
"Although it is not always easy beating the host nation because they'll have their fans supporting them but we should all understand that in football anything can happen and with what I saw in the Flying Eagles' performance against Dominican Republic and Italy, they have what it takes to beat Argentina", he sounded confidently.
On what the coaching crew should do to avoid exit at this stage of  the championship, he advised them to avoid using fringe players but rather make use of  their best players and know when to make necessary changes and ensure there is always a synergy between the midfield and the attack so as to avoid giving room for unecessary pressure on the team's defence.