Sports
UCL: Catch boastful Mahrez on DStv as Etihad comes alive today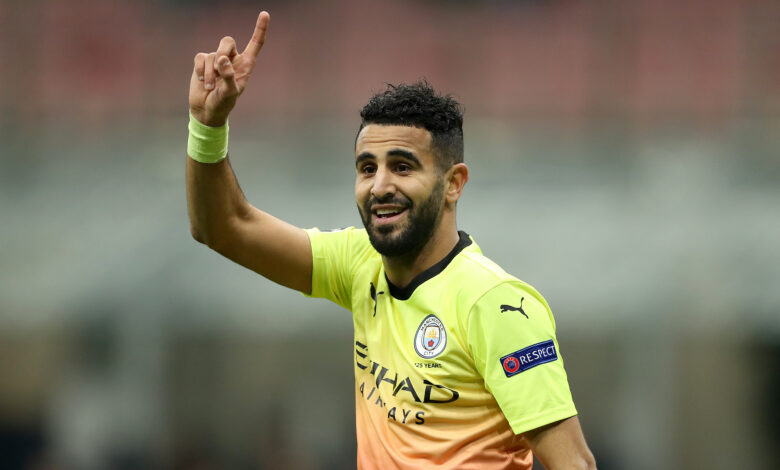 By George Aluo
Manchester City's Riyad Mahrez believes his side has what it takes to lift the UEFA Champions League shield as the tournament restarts today (Friday) with DStv taking the games live.
Football fans on DStv can look forward to seeing Mahrez, one of Africa's top footballing sons, as the Algerian attacking midfielder spearheads City's attack against new La Liga kings Real Madrid.
It would be noted that the UEFA Champions League has been suspended since March, but after many major European leagues made a successful return and completed their seasons, the tournament will have its turn this weekend as the Round of 16 ties are completed (four matches on Friday and Saturday), before the quarterfinals, semi-finals and final will all be played in Lisbon, Portugal starting from next midweek.
While four teams are already safely through to the final eight – RB Leipzig, Atletico Madrid, Atalanta and Paris Saint-Germain – another eight clubs are scrapping for the right to join them in Lisbon.
One of those teams is Premier League giants Manchester City, with Pep Guardiola's men enjoying a 2-1 lead over new La Liga champions Real Madrid ahead of their clash at the Etihad Stadium on the evening of Friday 7 August 2020 – definitely one of the highlights of #LiveSports for SuperSport viewers this weekend. The match will air Live at 8:00pm on SuperSport 3 channel 223
The Citizens start as clear favourites to advance into the quarters, as they look to soften the blow of finishing way behind Liverpool in their domestic campaign and win the UEFA Champions League for the first time in their history.
However, Zinedine Zidane's Los Blancos are a different beast compared to when the teams met at Estadio Santiago Bernabeu back in late February – where goals from Gabriel Jesus and Kevin De Bruyne put the English side in charge of the tie.
Riyad Mahrez could well play a key role in the tie, with his ability to exploit space between the centre-backs and full-back likely to offer up all kinds of problems for a Real defence missing the talismanic Sergio Ramos.
"I think it is a good time to win the Champions League," said Algerian star Mahrez, who has enjoyed his best season with City, even if the club failed to defend their Premier League and FA Cup titles from last term.
"We have the team, we have the manager, we have everything, so it is a good time. I don't know if we are the best, but we are good enough to win it. The Champions League is difficult, everyone wants to win it, so it is going to be a big battle."
City, should they win, will go on to face either Olympiqe Lyon or Juventus in the last quarterfinal, set for Estadio Jose Alvalade on 15 August.
Don't miss the conclusion of the 2019-20 football season on DStv. Visit www.dstv.com to subscribe or upgrade, and join in on the excitement. And while you're on the move, you can stream matches on DStv Now.