Sports
Ukraine war: Battle ground set to shift to fencing arena as FIE members cast vote on Russia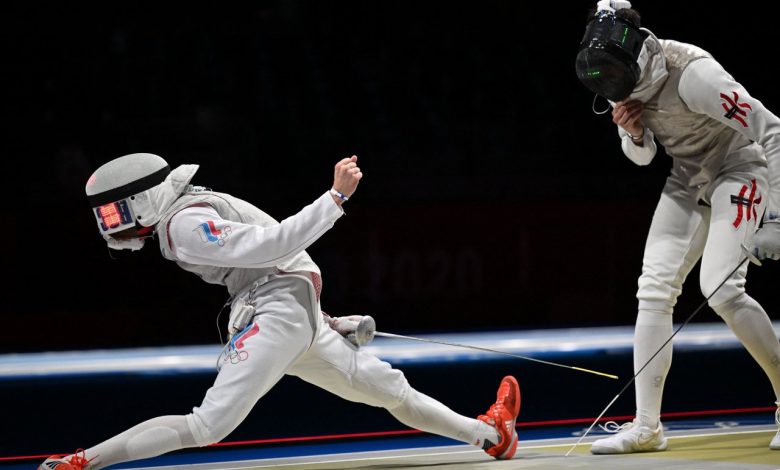 By George Aluo, with agency reports
World fencing governing body, FIE would next month take the all-important decision on whether Russian and Belarusian fencers would feature in international fencing competitions ahead of the Paris 2024 Olympics.
According to a report by insidethegames FIE members would during its online extra ordinary congress on March 10 cast vote on whether Russian and Belarusian fencers should be allowed to return to international competition.
A vote on their participation was originally scheduled to be held at the FIE Congress in Swiss city Lausanne last November only to be postponed until March.
At the time of the decision, Joonas Lyytinen, who is head of the Finnish Fencing and Pentathlon Federation, described the extension of the ban as a "weak victory".
The matter is now set to be discussed at next month's Extraordinary Congress with Russian and Belarusian fencers hoping the restrictions will be lifted to ensure they can vie for qualification places at next year's Olympics in Paris.
Under FIE rules, Paris 2024 quota spots for individual and team competitions will based on ranking points earned between April 3 in 2023 and April 1 in 2024.
Athletes and officials from Russia and Belarus have been barred from international competition since last March when the FIE adhered to the International Olympic Committee's (IOC) recommendations to impose the ban due to the war in Ukraine.
The IOC is exploring a pathway for Russian and Belarusian athletes to compete as neutrals with the Olympic Council of Asia offering them the chance to participate in its events to qualify for Paris 2024.
The move has prompted criticism from many nations while Ukraine remains under attack from Russian forces.
It would be noted that Ukraine's president, Volodymyr Zelenskyy has called on IOC not to allow Russia to be part of the Olympics next year insisting that doing so would amount to an endorsement of Putin's invasion of his country.