News
Ukraine war: ICC issues arrest warrant for Putin over war crime allegations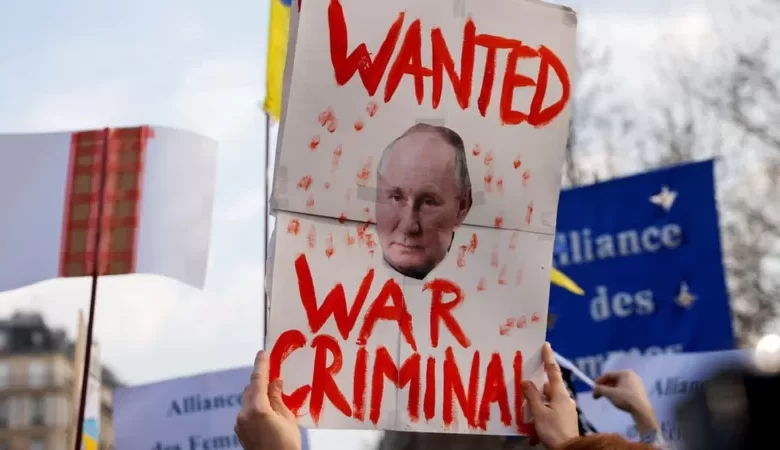 The International Criminal Court in the Hague has issued an arrest warrant against Russian President Vladimir Putin.
It accuses him of being responsible for war crimes in Ukraine, including the unlawful deportation of children
Russia has repeatedly denied that its forces have committed atrocities in Ukraine
A warrant has also been issued for Russia's commissioner for children's rights
Russia's foreign ministry spokeswoman says the ICC decision's has "no significance whatsoever."
Of all the many alleged and well-documented war crimes committed there by Russian forces, the International Criminal Court (ICC) has chosen to focus on the apparent forced abduction of Ukrainian children to Russia.
In the eyes of the Court, the blame rests squarely with President Vladimir Putin and Russia's Commissioner for Children's Rights, Maria Lvova-Belova.
The arrest warrants are in response to the alleged war crime of unlawful transfer of children from Russian-occupied areas of Ukraine.
A statement issued by the ICC said the arrest warrants were intended to be secret in order to protect victims and witnesses.
But, it said it was in the interests of justice to publicise them in order to prevent any further abductions.