News
Ukraine war: More trouble for Russia as Ukraine re captures key town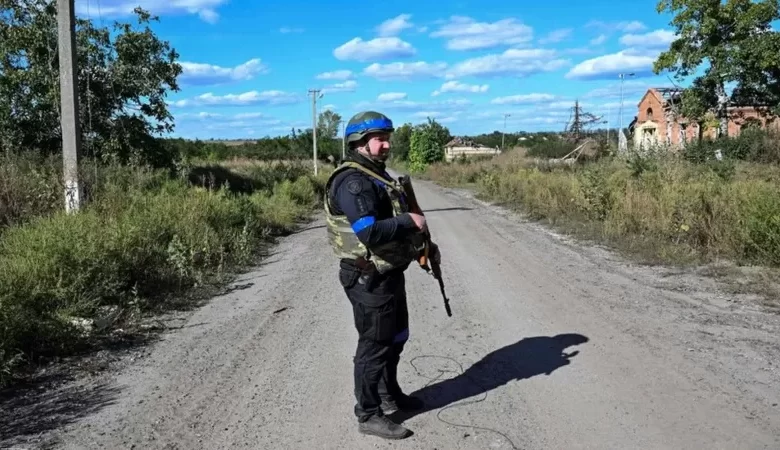 Photo: Ukraine soldier keeps watch in the city of Kupiansk.

Ukrainian forces have entered the key eastern town of Kupiansk, as their rapid counter-attack makes further gains, officials say.
According to BBC report, Kupiansk is a vital supply hub for Russian forces in eastern Ukraine and fell a week after February's invasion.
Ukrainian special forces posted photos to social media which they said showed their officers in the town.
Earlier, UK defence officials said Ukraine had advanced 50km (31 miles) into previously Russian-held territory.
"Russian forces were likely taken by surprise," the UK Ministry of Defence said. "The sector was only lightly held and Ukrainian units have captured or surrounded several towns."
Ukraine launched its counter-offensive in the east earlier this week, while international attention was focused on an anticipated advance near the southern city of Kherson.
Analysts believe Russia redirected some of its most seasoned troops to defend the city.
But as well as gaining ground in the east, Ukraine is also making gains in the south, an official said.
Nataliya Gumenyuk, a spokesperson for the Ukrainian army's southern command, said they had advanced "between two and several dozens of kilometres" along that front.
In the east, observers suggested that Ukraine was seeking to capture Kupiansk and slowly encircle thousands of Russian troops near the nearby city of Izyum.
"We are moving forward," General Valeriy Zaluzhnyi, commander of Ukraine's armed forces, wrote in a Facebook update on Friday afternoon. "We clearly know what we are fighting for and we will definitely win."
Speaking from Kyiv during his nightly address, Ukraine's President Volodymyr Zelensky said his forces are "gradually taking control of new settlements" and "returning the Ukrainian flag and protection for all our people".