News
Ukraine war: Red Cross warns Russia on civilian lives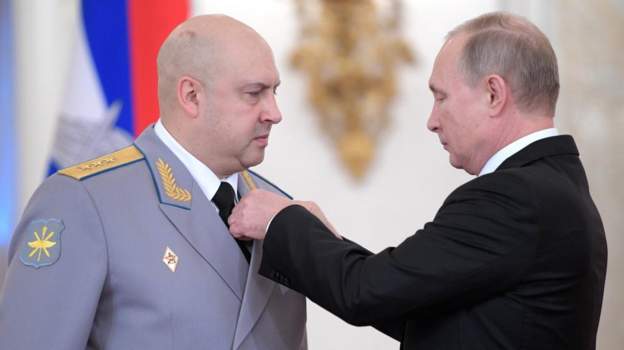 Photo: President Putin (left) decorating the General now leading Russia's onslaught against Ukraine.

The International Committee of the Red Cross last night called for civilian lives and infrastructure in Ukraine to be protected.
According to BBC report, Red Cross in an implicit warning to Russia reminded the country of its obligations under the Geneva Conventions.
The ICRC said it was deeply concerned at the risk to civilian lives of the use of high explosives in populated areas.
It said: "Under international humanitarian law, the effects of hostilities on civilians and civilian infrastructure must be factored into all military operations.
"All possible measures must be taken to protect and spare civilian life and essential infrastructure like health facilities, housing, schools, power plants, and water supplies."
The statement came after a day of air strikes across Ukraine which appeared to target civilian areas, power and water supplies, and medical centres.
The Red Cross also warned that the disruption of these services as winter approaches could significantly increase humanitarian needs.