News
Ukraine war: Zelensky delivers special anniversary speech as UK announces new sanctions against Russia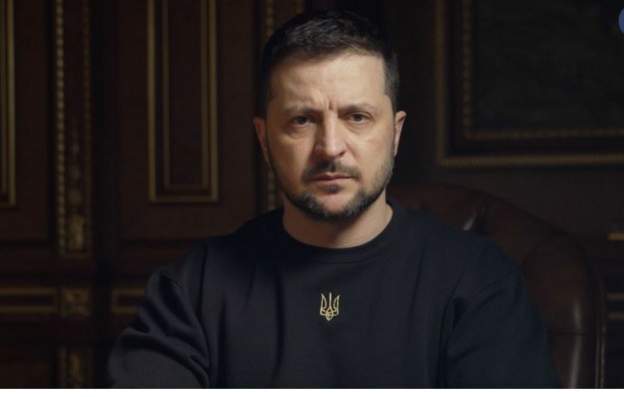 Ukraine has neither broken down nor surrendered and knows "every tomorrow is worth fighting for".
That's the message from Ukraine's defiant President Volodymyr Zelensky in his latest address, in which he says this is "the year of invincibility. The furious year of invincibility."
"We will do everything to gain victory this year."
He also thanked the military, medics, volunteers and Ukraine's foreign partners for joining efforts in putting up resistance to Russian aggression.
"We withstand all threats, shelling, cluster bombs, cruise missiles, kamikaze drones, blackouts, and cold. We are stronger than that," he said.
Meanwhile, Britain has announced new sanctions against Moscow, including export bans on every piece of equipment it has used on the battlefield.
The Foreign Office said the internationally co-ordinated sanctions and trade measures would target aircraft parts, radio equipment and electronic components.
The UK is also sanctioning senior executives at the Russian state-owned nuclear power company Rosatom, as well as bosses at Russia's two largest defence companies and four banks.
"Ukrainians are turning the tide on Russia but they cannot do it alone. That is why we must do more to help Ukraine win," said Foreign Secretary James Cleverly.
Later, G7 leaders will meet virtually with Ukrainian President Volodymyr Zelensky where they are expected to discuss further sanctions on Russia.