Sports
Umuohiagu All Stars FA Unity Cup ends on joyous note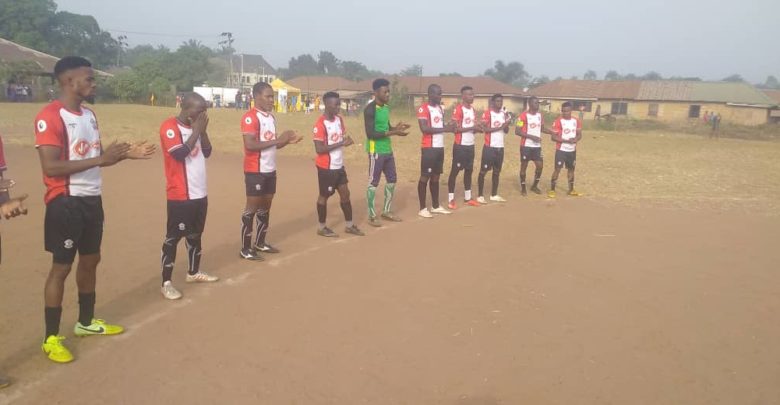 By Athan Agbakwuru, Owerri
Umuohiagu All Stars Football Association, organized soccer tournament tagged Umuohiagu Unity Cup 2019/2020 has ended on a good note after a tensed competition with Umuanyamele lifting the trophy after beating Amauga 3-2 in the final match.
The competition commenced 14th December, 2019 with Group's Amuga against Eziala 1.
Eight teams namely: Umuagwu I, Egbelunachoko, Amauga, Eziala I Eziala II, Umuorisha I, Umuanyamele I and Umuanyamele II featured in the three-weeks tournament while Umuorisha II FC could not feature as a result of obvious logistics lapses.
The last four teams that reached the Semi-final of competition were Amauga, Umuagwu I, Eziala I and Umuanyamele I and in the first semi-final encounter, Amauga won Umuagwu I 3–1 on penalty, after a tortuous goalless draw.
Second semi-final match Umuanyamele I defeated Eziala I 5-4 on penalty shoot out while the 3rd place match was won by Eziala I on penalty as Umuagwu I reportedly abandoned the match on protest.
Donors who sponsored the multi-million Naira soccer fiesta include; Chinedu Ekeocha, John Blaze, Cajethan Okeh, Ogbonna Nzenwata and Emmanuel Zimako.
It was gathered that the telecommunications giant in the country, MTN Nigeria after discussions accepted to take up sponsorship of the unity cup competition for the year 2020/2021 season.
The final match between Amauga and Umuanyamele I played Saturday 4th January, 2020 at the playground of Umuohiagu Central School, Afor Umuohiagu. A mammoth crowd of soccer enthusiasts watched the keenly contested final.