News
Use power for common good, Catholic Archbishop pleads with those in govt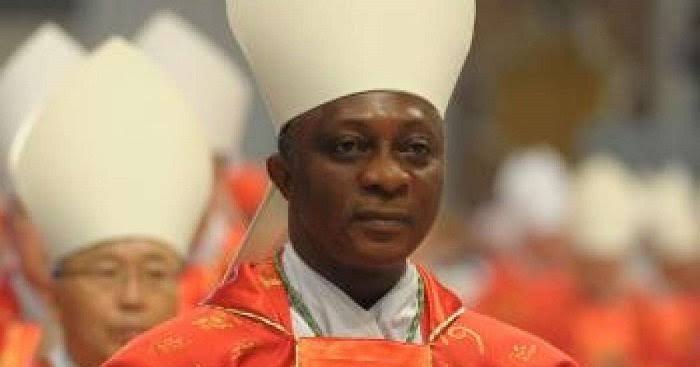 By George Aluo
The Catholic Archbishop of Lagos, Most Rev Alfred Adewale-Martins has pleaded with those with political power in Nigeria to use it for the common good and not to be selfish as Shebna the manager of the royal household was in the Bible.
Adewale-Martins while delivering his homily today at Holy Cross cathedral charged those in authority to use their power well and not to behave like Shebna who wanted to build a tomb for himself in the rocky hillside…(Isaiah 22: 15-25).
"Those in authority must realize that they have to exercise their power for the common good and not for selfish purposes. Those in authority today in our country should therefore use that power to stop the killings in Southern Kaduna. The bloodshed in that part of the country and other places must stop now," Adewale-Martins pleaded.
The Archbishop urged the faithful to pray daily meditatively with the Bible as that is the only way to have a personal encounter with Jesus and profess him as Simon Peter did when he proclaimed Christ as "the Messiah, Son of the living God"…(Mathew 16:16).
It would be noted that the Catholic Bishops Conference of Nigeria (CBCN) has called for a 40-day pray which began yesterday and runs till October 1, Nigeria's Independence Day.
The spiritual exercise is aimed at seeking God's intervention to end the killings in Southern Kaduna and general insecurity in the country.