Politics
Utomi to APC, PDP…Stop campaigning and apologize to Nigerians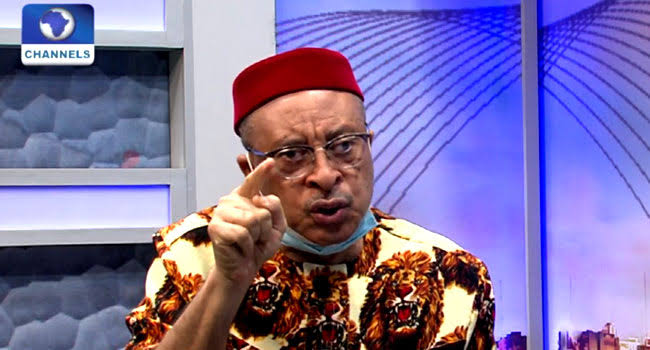 By George Aluo
Prof Pat Utomi has berated both the ruling APC and the PDP who ruled before them for aspiring to be in power come 2023.
Utomi who is one of those driving Peter Obi's Presidential ambition under Labour Party said it is a big surprise that APC and PDP are telling Nigerians to vote for them again after messing up the country.
"Rather than ask Nigerians to vote for them, they should actually apologize and say we are sorry for what we have done over the years and bow out in shame."
Utomi stressed that both APC and PDP should take at least 10 years sabbatical out of Nigerian politics for their misrule and corruption.
"They should take a sabbatical leave for 10 years from contesting in any election. APC and PDP should Stop insulting Nigerians by contesting the 2023 election," Utomi said.
Utomi noted that the good thing going for Obi is that it is not only the youths that are 'Obidient'.
"It is not only the youths that are rooting for Obi. Even the elderly want to see change in 2023. I have been confronted by mothers who tell me they are also 'Obidient'…both the young and old want to see a credible leader emerge as the President of the country in 2023," Utomi said.
Utomi spoke in Lagos at a forum where a group of Nigerians gathered to pledge their support for Peter Obi.