Sports
W/ Championship: Konyegwachie appeals for early camping of boxers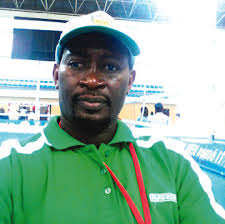 By Ifeanyi Eduzor
National boxing coach, Tony Konyegwachei believes that this year will be a golden one for Nigerian pugilists just as he appealed to the Ministry of Youth and Sports for early camping of pugilists to enable them prepare well ahead of the female world boxing championship coming up in India in March.
He told newstap. com that the early camping of the fighters is important because when boxers are not camped on time or get adequate exposure they become fight rusty and can hardly do well against their opponents.
According to him, his boxers are still in their various homes because inviting them to camp means providing accommodating, feeding and taking care of other logistics which is quite expensive but was quick to add that he believes that the President and Secretary of the Federation are on top of it.
" My appeal to the authorities is that they should try and invite these boxers to camp on time because we have a loaded calendar this year. In March, we're having the female world championship in India while that of the men will be in Kazakhstan in May and the good thing about it is that gold medalists in both men and women categories will go home with $ 100,000 while the silver and bronze medalists will get $ 50,000 and $ 25,000 respectively .
"You should also know that the All African Games comes up this year in Ghana and so we need to be adequately prepared to ensure we win gold in all weight categories at the African version of the Olympics",he said .
Comparing his own time and now, the ex- Olympian who was part of Nigeria contingent at the Seoul 1988 Olympics noted that there is a lot of difference because during his time, boxers are invited to camp six to eight months before any major championship which is not the case now.
"During our own time when great boxing administrators like Col. Ukoh and Brai Ayonote were in charge things where better. Then we were invited to camp six to eight months before any major championship and also embark on training tours to keep athletes in top shape. It was then that we had great boxers like David Izonritei, my senior brother Peter Konyegwachie, Richard Igbineghu, Duncan Dokiwari, Joe Erewa, Moses James, Jerry Okorodudu and my humble self; It was during that golden era that we won two silver medals and a bronze at the Olympics.
"It's also on record that Brai Ayonote started the boxing hostel where boxers would be camped and paid allowances but unfortunately, he died before he could fulfil that dream but the legacy he left behind is still here for all to see", he noted.
Konyegwachie noted that not minding the paucity of funds, Nigerian boxers are lucky to have an experienced coach who is ready to sacrifice all to ensure they're in top shape.
" Right now, we have some prospects in both the male and female boxers and they're lucky to have an experienced handler with them. During the last Commonwealth Games, we were in camp only for two weeks and we won four medals which is an indication that if we had been in camp longer, we would have done better.
" But I must commend the President of the Federation Ltd Gen. Kenneth Minimah (rtd ) for what he has done so far in making Nigerian boxing regain it's leadership position not only on the African continent but at the world.