Politics
We are prepared to meet you in court, Tinubu Campaign Council tells Atiku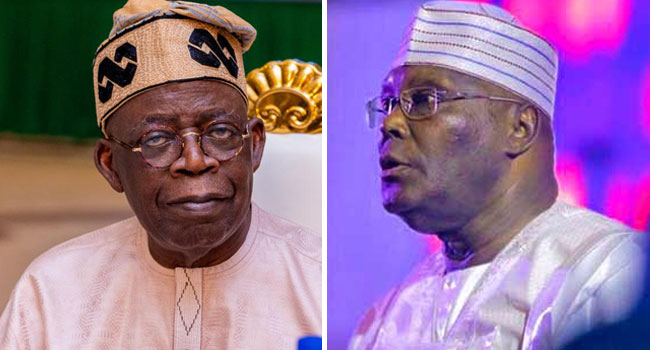 The Tinubu/Shettima Presidential Campaign Council says it is ready to meet the challenge of the Peoples Democratic Party (PDP) presidential candidate Atiku Abubakar.
Atiku had on Thursday claimed the All Progressives Congress (APC) candidate Bola Tinubu's declaration as the winner of Saturday's presidential election was flawed and vowed to challenge it in court.
Minutes after the comment, the Tinubu campaign team faulted the claim but expressed readiness to take on Atiku in court.
"Atiku Abubakar's decision to challenge the outcome of the results is welcome. We are prepared to meet his challenge, no matter the nature of the challenge, anywhere and anytime," the Director of Public Affairs and Chief Spokesperson Festus Keyamo said in a statement.
"If Atiku Abubakar is not embracing the olive branch extended to him and other losers in the 2023 elections by the President-elect, Asiwaju Bola Ahmed Tinubu, the least he can do is to quietly relocate to Dubai which has become his traditional home base."