Sports
We will build Dambe into a national sport -Dare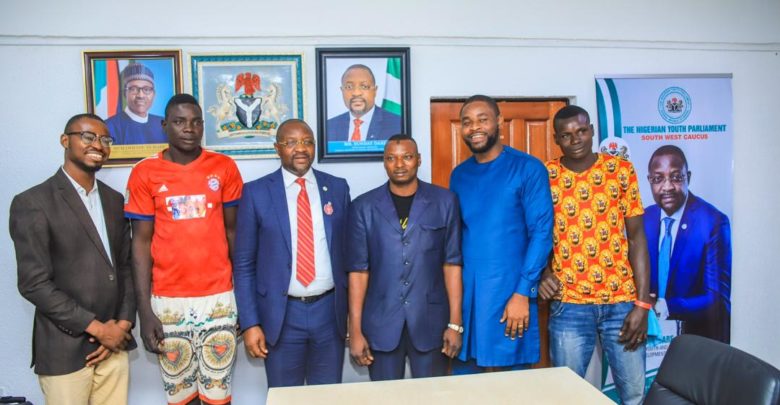 The Minister of Youth and Sports Development Mr. Sunday Dare, on Tuesday received members of the Dambe (traditional wrestling) association in Abuja.
The Minister promised to restructure Dambe in order for it to compete favourably with other sports, while commending the founders of the Dambe association for taking the sport to other parts of the country.
The Minister who had addressed the fighters in Hausa language before speaking collectively to the delegation, said, "I grew up in the northern part of the country and Dambe was predominantly a northern sport for fun. I commend you for making something out of nothing. You have taken the sport to other parts of the country and that is highly commendable".
The Minister who expressed delight that the founders of the association are young people, said, "this is what we want to see. To see youth who use their brains, hands and innovative minds to do something for themselves and the country as a whole. What you have done is very encouraging and we are going to leverage on what you have done as co-founders".
"You need to create domestic league of Dambe fighters and make it more competitive in nature", he urged.
"Dambe gives us another opportunity to keep the youth busy and take them off crime because it engages their mind and makes them productive".
He also assured that Dambe would be brought into the fold of traditional sports so as to create structure and bring added benefits to it. He said, "Now we have an opportunity to invest in our youth through dambe fight. We will bring Dambe into the fold of traditional sports. 25million views means there is a global recognition and following. We also need to create localised competition and state level competition. We need to bring that back into the country. We need to put an institution behind it. What is needed is government support".
"From today, I have become an advocate of Dambe," he assured.